,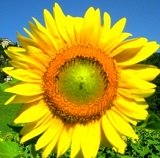 Welcome to My Italy in December


I hope you are well into the Christmas spirit by now. I still have literally all my Christmas shopping to do – I seem to leave it until later and later with each passing year.
What news do we have this month? Well, over the last month we've been inundated with people asking us about how they can move to Italy. We've a suggestion on where to start.
After that we've some less "famous" ways to enjoy Italy. No museums here but follow a few of the things on our list and you are guaranteed a great time.
Last stop is an unforgettable eight days in Piedmont before it is time to eat again....this month we have fried polenta on the menu!


One thing - if you don't have HTML enabled not all the links will be highlighted and they won't work. If that is the case just copy and paste them into your browser. Copy up to where it says .html

1) Time to Move?


Whether moving to Italy has always been your dream or simply an idea you've recently had it can be hard to know where to start. Well, the answer is Move to Italy. It explains what is involved like nothing else I've ever read.
2) Like Touristy Spots? You'll Hate This!!


If you like touristy spots, with lots of people speaking English, and tourist menus with "familiar" Italian dishes then you won't enjoy these eight days. Each day is jam-packed with genuine local dishes and locally produced wine; while the landscapes are teeming with locals going about their business and the chatter filling the markets and lanes is Italian. Could put-up with this>? Then click here.
3) Simple Pleasures


Sometimes the greatest pleasures to be had in Italy are found in the simple things and here are 12 that Maria and I really enjoy.
4) Fried Polenta
Like all the best recipes in Italy this one comes from the mamma and nonna of a friend. Many times the mammas and nonnas of Italy guard their "secret" recipes fiercely. Insist a little too much that they let you in on the secret and you may well find yourself being chased out of the kitchen by the mamma or nonna in question.

Believe me you don't want to argue with an Italian mamma who has a wooden spoon in her hand!

Luckily, we do all the suffering for you. We've been chased out of kitchens, suffered regularly under the wooden spoon... and all so that you can have these original recipes. Enjoy this one then and all that remains is for me to say - buon appetito!


---


I've really got to run now and start shopping like crazy. Before I go though I'd like to take this opportunity to say thank you for being a part of our lives over the last year and to wish you and your family a wonderful Christmas and a Happy New Year.

Ciao for now
Andrew & Maria




P.S., are you off on vacation...anywhere? Please book through our site! Here's the link to bookmark. It won't cost you a cent/penny more and helps Maria and I to cover some of our expenses.
P.P.S. Please keep visiting often and I would suggest that you subscribe to the blogs on each of our sites if you have not already done so, you will automatically receive updates and new articles as they are added.