,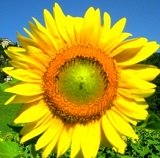 Welcome to My Italy in November


More and more people seem to be writing to me and sharing their plans and dreams to move to Italy. Others write telling me that they'd love to be able to live in Italy...but it seems an impossible dream.
Well it isn't.
I've two stories this month that help illustrate that.
Now it's time to slow down. Maria always tells me I'm in too much of a rush. I try to multi-task but instead multi-mistake things. Sometimes better results happen when you do slow down and we've a little bit about the Slow Movement started in Italy.
The recipe is one we shared a few years back but, as I'm having it for dinner tonight, I thought I'd share it again. I love this dish on a cold winter's evening.



One thing - if you don't have HTML enabled not all the links will be highlighted and they won't work. If that is the case just copy and paste them into your browser. Copy up to where it says .html

1) Finally Home


Tammy (the single mom from Canada) has finally gone and done it! She's living in Calabria and finding it to be... well rather hear it from her.
2) OK, Kids - pack up...


...we're going to live in Italy for a year! That's what Michelle Damiani from the USA, her husband and three children decided to do. Here's how they got on.
3) Slow Down!


They've even opened a University of Slow Food in Piedmont, which is where the whole idea comes from...and it's no longer just about food but a complete lifestyle and attitude to life. Here's more.
4) Brasato al Barolo
One of those hearty and wholesome meals so typical of Piedmont and this recipe is the best one I've ever tried.


---


We'll be back again after Christmas so let me take this opportunity to wish you and your family a Merry Christmas and truly wonderful festive season.

Ciao
Andrew & Maria



P.S., are you off on vacation...anywhere? Please book through our site! Here's the link to bookmark. It won't cost you a cent/penny more and helps Maria and I to cover some of our expenses.
P.P.S. Please keep visiting often and I would suggest that you subscribe to the blogs on each of our sites if you have not already done so, you will automatically receive updates and new articles as they are added.