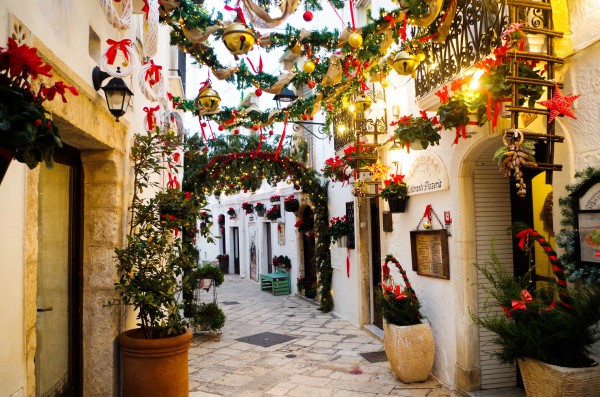 Hi, with only a few days to go before Christmas I want to take this opportunity to wish you and your family a Merry Christmas and a Happy New Year.
Thank you so much for all your support this year, Maria and I have absolutely loved sharing our journeys and adventures with you in 2022. We've so much more planned for 2023 and we are so excited to have you join us for the ride.
Our Goals for Next Year
We plan to add a lot more content from Southern Italy and update and extend our articles about Northern and Central Italy too. Many more stories, photos and videos and all the essential information you need to plan your next visit to Italy.
Our priority will be helping our subscribers discover Italy, providing them with the personalized information and assistance they need to make their Italian dreams come true.
Getting Rid of Ads
One of the things I have never liked is having adverts on our websites - they helped us survive during the pandemic but I would like to reduce them and, eventually, eliminate them.
What would allow us to start reducing ads?
200 supporters and our newsletter readers booking accommodation via the link you'll find below the Become A Supporter button. That's it!
What does becoming a supporter mean?
Lots and lots of ad free content, free downloads and discounts on all sorts of things... from bags to language courses.
It costs $4.99 a month - Google or Apple takes 30% when you join by phone so, if you haven't yet joined, please do so via desktop or laptop.
Maria and I will be back with you in the New Year.
Buon Natale!
Andrew & Maria

Booking Accommodation
...
Need accommodation?? We'd love for you to book it through our site! Here's the link to bookmark. It won't cost you a cent more and helps us to cover some of our expenses.