Now that the dark veil of Covid-19 is lifting we thought we'd start tempting you back to Italy. When you return, the welcome back will be extra special, warmer than ever. Guaranteed.
Okay, so what do we have to tempt you to book your return?
Five great cities and a video taking you on a journey discovering some of Northern Italy's most wonderful landscapes.
If that gets you thinking "maybe I should move to Italy?" then we've a fact filled article about those 1 Euro houses.
One last thing, times have been hard for us lately so we'd love a little support when you do travel again. It won't cost you anything. Here are the details.

Let's head onto Italy...
Five Cities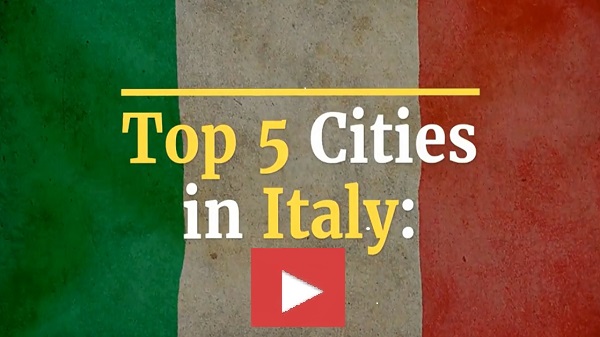 I'm not sure if these are the top 5 cities - there are others I love too. However, we needed to narrow it down to five so, after much animated discussion (with Maria's passion for life ALL discussions in our house are animated ) we settled on these five cities.

People often ask me which of the cities in this video I'd choose to live in; probably number four or five is my answer. Number five was the city we called home for ten years and we will always love it.

Click the play button on the photo to watch.




This is Italy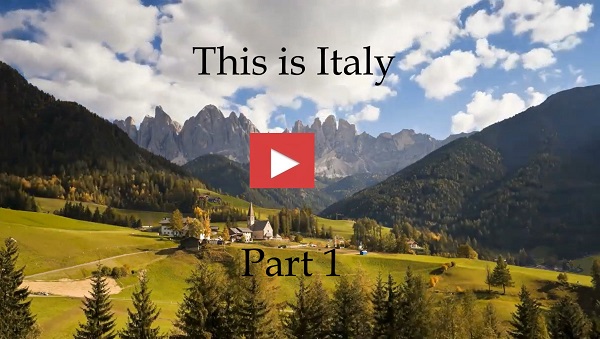 From a church submerged beneath a lake, to the soaring spires of the Dolomites and the spires of the Cathedral of Milan.

We then glide down the canals of Venice, sailing across lakes, exploring seaside villages and much more. I think this video will give you a little taste of just how very beautiful Northern Italy is.

Throughout the video you will find links to our (well my sons) videos of equally enchanting Central Italy and Southern Italy.


Do 1 Euro Homes Exist?


There has been so much hype about these 1 Euro houses. What are the facts though? We've put together something, with the help of friends of ours, to help you to understand what is involved.

If you do buy one, or have ever bought one, we'd love to hear your story.




---

That is all from us today. We'll meet again next month.

Ciao
Andrew & Maria

P.S., are you off on vacation... anywhere? Please book through our site! Here's the link to bookmark. It won't cost you a penny more and helps us to cover some of our expenses.