Spring is finally here, poppies are everywhere and the trees are looking spring clean green.
To celebrate, we headed off to Venice for a week (it's about 50 miles from where we live). We wanted to see how things are looking now and it was like going back in time - to before the pandemic: Venice was full of people, restaurants were packed and most people seemed to be without a mask - apart from the few Japanese tourists.
The lack of cruise ships was another big change, there were a few of those sailing ship type cruise vessels but none of those huge ships.
The crowds get a bit much after a while and can ruin the magic of the city. So, should you want to experience the enchantment of Venice, and have the space, peace and time to contemplate its wonders properly, the first of the two tips below is the answer...

Our Tips for Venice
Tip 1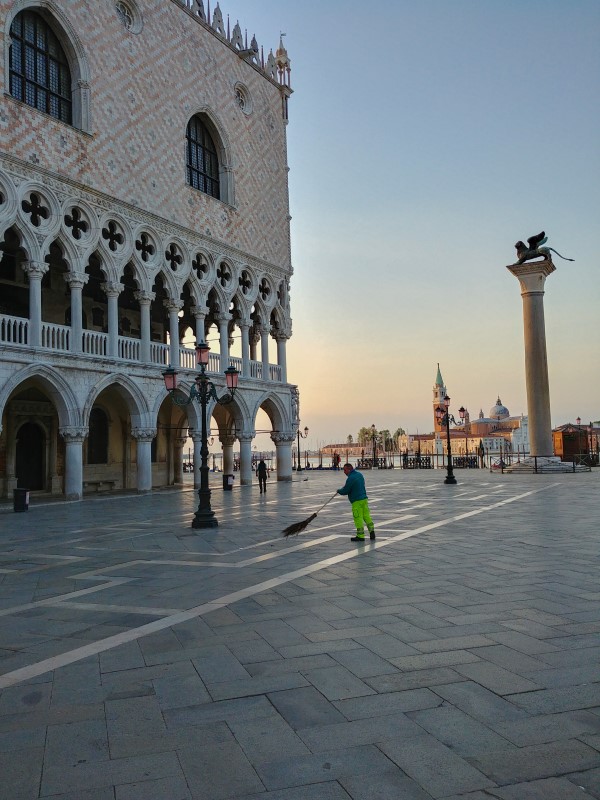 Get up really early - I took this photo at 5 a.m. in St Mark's Square. There was hardly a soul, just the three of us and a few cleaners. It was as if we were stars upon the most beautiful stage on all the earth. Venice felt fresh, clean - a new dawn. Four hours later and it was the usual chaos once again, packed full of people, noisy and full of litter. Why do people have to just dump their bottles of water?


Tip 2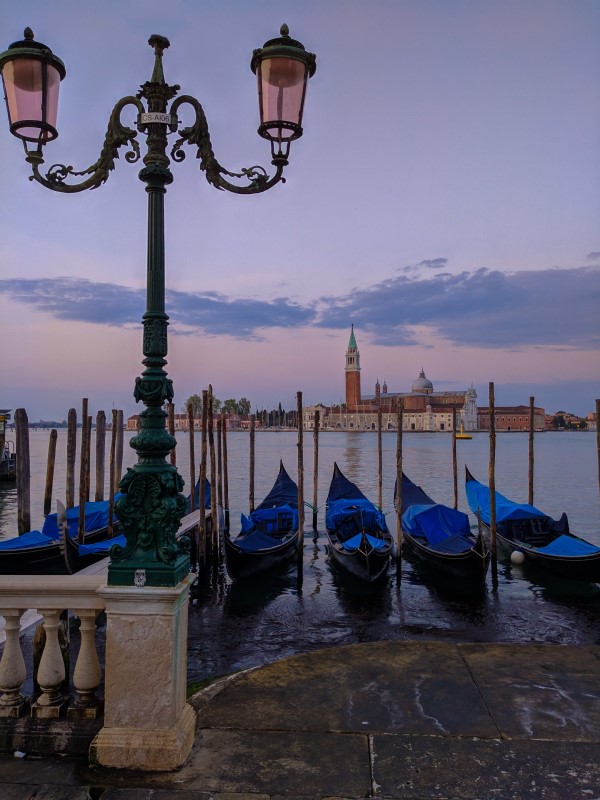 An early morning gondola ride is an experience you will always treasure, they can be expensive though.

So how do you get to ride upon the Grand Canal Canal, help preserve a wonderful tradition and only pay a couple of Euros?

Well, by taking a trip on a Traghetto Gondola, which are also known as Traghetti da Parada. You can read about how you can experience this wonderful tradition here.

Of course, by taking a normal gondola ride you are helping to preserve another fabulous tradition so, if you can afford to, do both.
---

We've been back a few days since I wrote the above and I am desperately finishing packing before our train leaves - Maria reckons my packing is not packing at all, but simply stuffing things into a suitcase as quickly as possible. She is probably right.

Why am I packing? Well, we are heading down to the Cilento (one of my favorite places in all of Italy) and then onto Calabria, I'm excited to share more with you about that next month.

Ciao for now Andrew & Maria


, going on vacation? We'd love for you to book through our site! Here's the link to bookmark. It won't cost you a cent more and helps us to cover some of our expenses.