Slowly, life in Italy begins to return to normal. The first tourists from within Europe, like spring poppies of hope, have begun to arrive.
It feels so tentative though, many in Italy are still a little anxious: keeping their fingers crossed and hoping the nightmare is over. It reminds me of those old-fashioned horror movies, the sort of movie where you expect the villain to jump out at any moment.
I know that your country is struggling too, it is not easy to overcome this, but overcome it we all will. We just need to be united and determined.
Enough of the virus, let's get onto more fun things... like amaretti cookies, Southern Italy and an inspirational story about Rome's stray cats.
Cats and 8 Lives That Changed Everything


It always amazes me how people can achieve so much when they set their minds to it.

Take the story of Rome's stray cats.

A story involving the eight lives I mentioned: two ladies from Italy, another lady from England, a United States Naval Captain and his wife, two Dutch web designers, an author.

Eight lives that, together, made a huge difference to the cats of Rome.

It truly is an incredible tale. Click here to read it for yourself
How I Fell in Love with Italy


I still remember the first time I tried an amaretti biscuit/cookie. I must have been about ten.

I remember someone telling me it came from Italy. I had no clue about Italy prior to that moment.

I started reading about Italy from then on. I blame my lifetime's love affair with all things Italian on that biscuit.

It is amazing how an amaretti biscuit can change one's life.

It is therefore with a warning that I share this recipe with you. MioMyItaly & ItalyMammaMia cannot be held responsible for any life changing consequences that may result upon eating these. ;-)

Prepared to accept the risks? Then here is the recipe!


9 Secrets of Southern Italy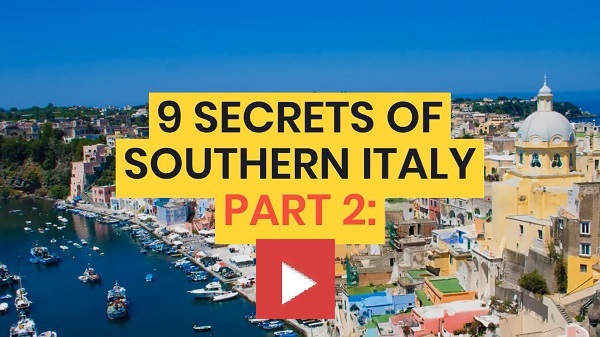 People have this idea of Southern Italy in their head, a mixture of pizza, sunshine, mafia, crime, grime and chaos. The people are friendly but the drivers are crazy.

The reality of Southern Italy is a little different to the stereotypes. For a start Southern Italy is one of the safest destinations on earth.

Contrary to popular perception, mostly created by the media, it has one of the lowest levels of violent crime on earth. The main risk is pickpockets in the big cities.

There also is far less grime than you'd think. The only place in the south that I've ever found to be a little tatty is Naples - but Naples is still wonderful. Underneath the grime is a city of passion, a city filled with kind and loving people.

Some of the stereotypes are true though!

The pizza is the best, the people are super friendly, the summer sunshine is endless and... the driving... well it is CRAZY!!

I really cannot emphasize enough just how wonderful the south is. Click the play button on the photo to watch.




---

Next month, we'll take you on another journey around Italy and catch up with our news.I'm looking forward to you joining us.

Ciao
Andrew & Maria

P.S., are you off on vacation... anywhere? Please book through our site! Here's the link to bookmark. It won't cost you a penny more and helps us to cover some of our expenses.