Nearly everything I love dearly about Italy has been wrapped up and put into the perfect little package - it's name is Asolo. It's a gift you really should give to yourself next time you visit Italy. We'll unwrap it for you ;-)
What else do we have for you this month? A bus trip like no other, a village, a castle and a Roman villa on a lake!


Asolo: Simply Heavenly


Cypress trees line the avenues into Asolo, beyond the hills roll away into the summer haze taking vineyards and olive groves on a journey far beyond. An ancient castle peers down from its hilltop, blessed to forever gaze upon the old town filled with happy people and many a quaint trattoria. Asolo awaits you here.


On the Bus


What's it like catching the bus in Venice? Well join us aboard one as we pull up to a bus stop, this is a bus, a bus stop and a "road" like no other. Jump aboard here.


Loved by Romans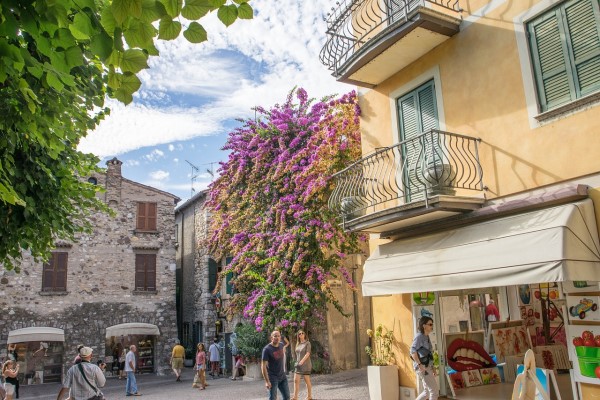 If you were a rich and powerful Roman poet and needed somewhere to live where would you choose? Catullus chose Sirmione... and built the biggest villa in all of northern Italy! I can understand why he chose Sirmione. This is why it is so special.



---

Enjoy your weekend and we'll be back with more from Italy next month.

Ciao
Andrew & Maria


P.S., going on vacation? Please book through our site! Here's the link to bookmark. It won't cost you a penny more and helps us to cover some of our expenses.