We are finally back home. It is always nice to come home, but I'm already missing Southern Italy. We met so many fabulous people, saw so many wonderful places and ate way too much. I loved every moment.
Now we are all hard at work, editing photos and videos and pulling our rough notes together into new content for the websites.
So, what do we have for you this month? Well, firstly I'd like to share six wonderful places, all within 100 kms/60 miles of where we live in Piovene Rocchette.
Then, we've a feast in store in Sardinia and a few beach escapes near Rome.

Within a 90 minutes of Venice


We live a 30 minute drive north of Vicenza, it's a great area for exploring some of Italy's most incredible attractions: within a 90 minute drive we can be up in the Dolomite Mountains, in Venice, in Verona or relaxing on a beach.

Most of these destinations can be reached in the same time from Venice too. So, which should you visit next time you're in Venice? Here are 6 to start with.
A Taste of Sardinia


We've a dear friend from Sardinia, who kindly shared a wonderful article about growing up in Sardinia, the importance of traditions and the local dishes that are so much a part of those traditions.

Here is the link to the article.


A Roman Beach Escape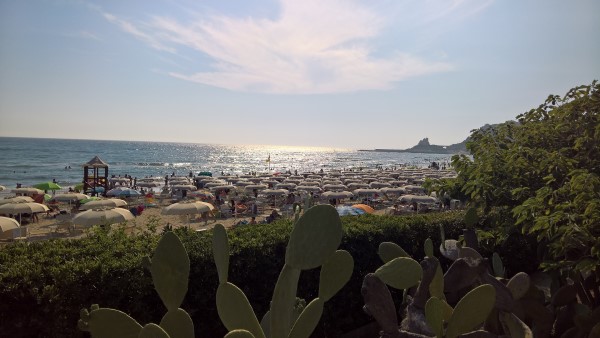 This summer has been a real scorcher in Italy, one of the hottest summers ever say the experts, and in big cities like Rome and Milan it has been unbearable.

That's why those in Milan escape to the mountains or else down to the Ligurian coast while the Romans head to the beach. So which beaches do the Romans prefer when they need a great beach? These are the ones they choose?

---

It is 37C/98.6 Fahrenheit today and humid too, truly a gelato day if ever there was one! I am now heading straight to our nearest gelateria for three scoops of their finest.

I look forward to catching up with you again next month.

Ciao for now
Andrew & Maria


By the way...
, going on vacation? We'd love for you to book through our site! Here's the link to bookmark. It won't cost you a cent more and helps us to cover some of our expenses.