Last month I was feeling really down. Now I feel way more positive.
Thanks partly to my son who has been making videos to inspire and uplift. I'd like to share a few of them with you today.
I particularly like the one he made for the people of the USA. Sadly, it attracted a lot of nasty anti-USA comments from a country I won't name. I am not even sure if the comments were real - some seemed more like a bot or something.
In all I deleted 50 of them.
Thank goodness though for the people of America, Italy, the UK, Australia, Canada, India, Germany, Japan and many more countries who stood up for him and encouraged him to keep going, to keep making videos.
More good news too from Italy where the corner has been turned - new cases and deaths are dropping daily. We've more about that and about Venice under lockdown.
A Message for America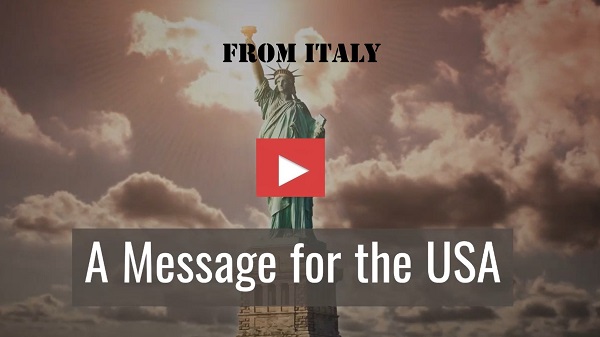 As Italy slowly begins to recover, our thoughts and prayers turn to the other countries of the world; many of whom are suffering with this virus.

One of the worst hit has been the USA - a country where many of our followers come from, people who are very dear to us and who have supported us throughout the years. Through thick and thin.

To honor them my son decided to make this video, to let the people of America know they are not alone.

All of Italy is behind you.

Click the play button on the photo to watch.




The Sounds of Nature... in Venice


With all the people gone Venice is silent. The only sounds are the canals gently lapping at ancient crumbling walls, a distant church bell rings plaintively, a dog barks, mourning doves coo. In a way it is very sad, very moving, beautiful too.




Italy Rising


The last few months have been very hard. Finally though, there is light at the end of the tunnel. Italy is beginning to reawaken... to rise again.

Once this is over, hopefully by 2021, we would love for you to return to Italy. To be there for the new dawn.




---

Keep safe and keep well. May God bless and protect you and your family. We will be back next month.

Ciao
Andrew & Maria

P.S., are you off on vacation... anywhere? Please book through our site! Here's the link to bookmark. It won't cost you a penny more and helps us to cover some of our expenses.