One HUGE mistake I have been making with this virus story is looking at numbers, graphs, statistics. This is not about that, it is about lives, about stories gone for ever, people losing the person they relied upon, their rock, their everything.
I remember, when I lived in Turin, there was a lady in her 80s who'd sing sad, heart-rending songs from her balcony.She would sing for hours.
Nobody bothered to ask her why. Most just said she was mad.
One day I decided to find out more.
It turned out that Rosalinda was from Sicily, she had lost her children and her husband in an earthquake decades before.
She never got over it.
With over 100,000 now dead from Covid -19 can you imagine how many heartbroken people there are today across the globe. People whose lives have been turned upside town.
Bereaved, bereft... many will never recover.
It is now that we need to be there for each other, support each other. It is now that we need to put aside our differences.
We are all in this together.
God bless you and your family
Good News!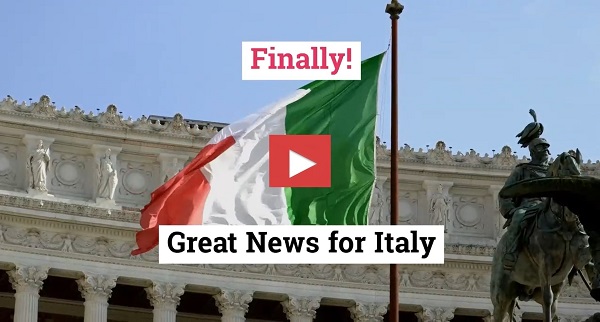 I know it is still to early to start celebrating but there is some hope at last. Italy's death rate has been coming down and the number of new cases is dropping daily.

Here is the link to watch the video.
We Will Return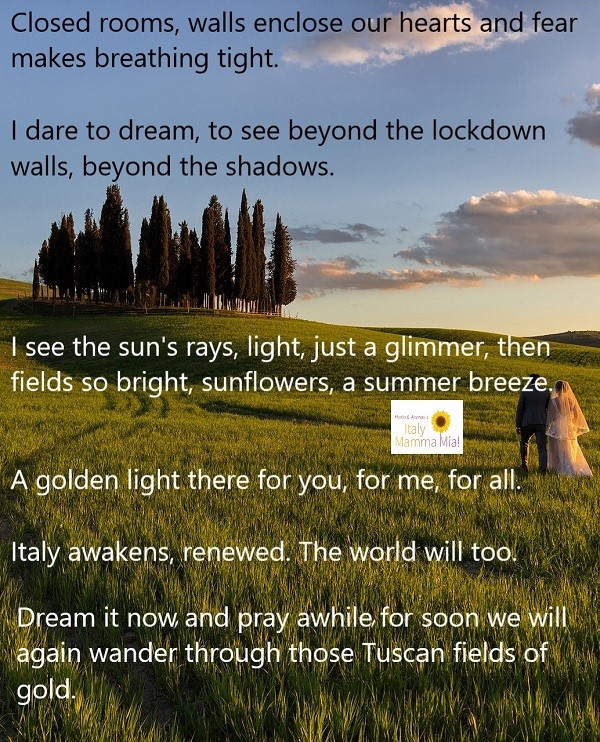 A few weeks back, when Maria was feeling down, I wrote the story in the photo to make her feel a little better. I hope you like it too.




---

That's all from us for today. We've lots of the latest news and stories on our blog. Many of the stories are really uplifting, so, if you are feeling a little miserable or bored, please drop by and browse through them - we'd love to have you visit. Here is the link.

Ciao
Andrew & Maria

P.S., are you off on vacation... anywhere? Please book through our site! Here's the link to bookmark. It won't cost you any more and helps us to cover some of our expenses.