Maria, William and I have been exploring the Cilento and the Vallo di Diano this month. We have fallen hopelessly in love with everything this corner of Italy can offer.
We've visited villages from an Italy that has disappeared in the north and much of the south too; these were villages tucked away, far from any city and barely in this century.
To get to them we journeyed through forest covered mountains, along tiny roads. When we arrived the widows were all in black, the mayor was pouring wine at the bar and the lunches went on forever. It was heaven.
However much we ate it was never enough for the concerned grandmothers. We were all way to skinny for their comfort.
I learned one thing though - why they need a four hour "lunch hour" in the south - this much food requires time to get through... and then a good nap afterwards.
The lunches may be long but they are healthy - the Cilento is where the Mediterranean diet actually originates - we'll share more about that this month.

Home of the Mediterranean Diet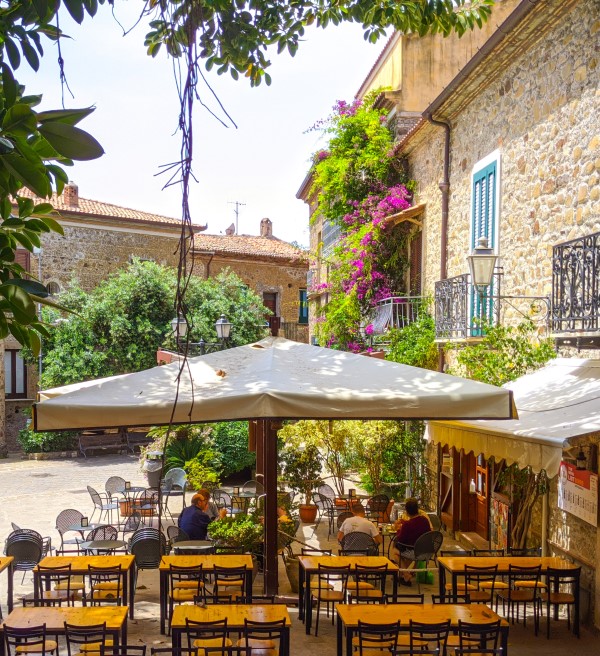 Forget those dolce treats, the salami and the chicken too; the real Mediterranean diet has hardly any of the things you'd expect. It seems to work though, more people in this part of Italy live to 100 than pretty much anywhere else on earth .

Discover the town, meet the locals and discover more about their diet: click here
From a Southern Small Town
These are a few of the photos from some of the small towns we visited. We'll be writing about them all once we are back from our travels this summer.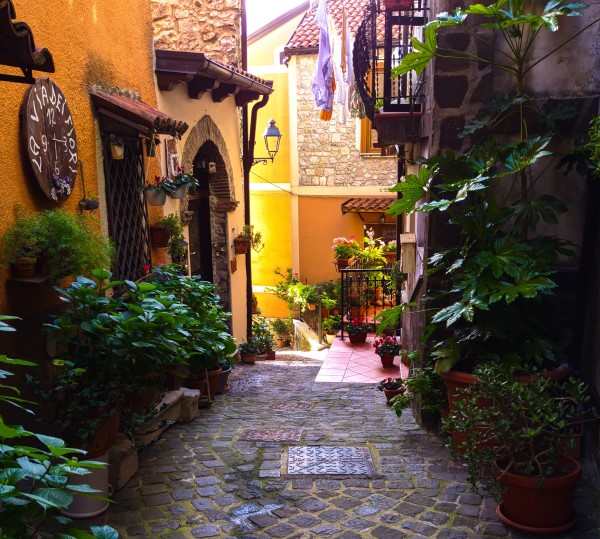 We were spotted early by the local neighborhood watch. Once they knew we were friendly their suspicions melted away to be replaced by big smiles, stories galore and invitations to eat lunch together, to meet children and grandchildren and to put the world to rights.



My son William taking photos in a monastery garden.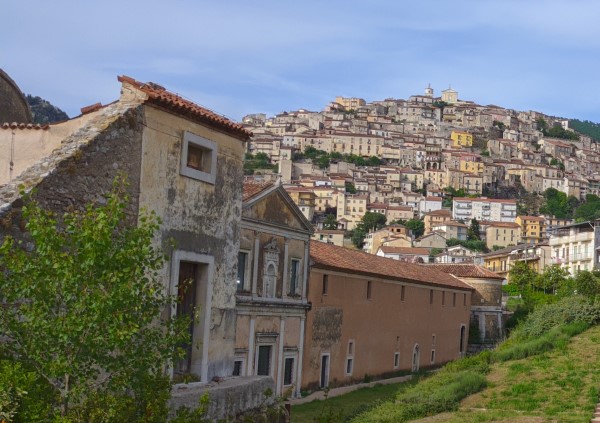 ---

I have to go for an afternoon nap now, I've just made it through another huge Southern Italian lunch, accompanied by a little too much wine and limoncello. It has exhausted me... and I've loved every single mouthful of it.

Next month we'll be heading to Calabria, I hope you will be joining us.

Ciao for now
Andrew & Maria


One last thing...
, going on vacation? We'd love for you to book through our site! Here's the link to bookmark. It won't cost you a cent more and helps us to cover some of our expenses.