,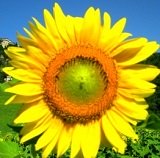 Welcome to My Italy in August


We've been running around like crazy this month, re-visiting old favorites, exploring new places and trying to sort out all the technical and other complications of the new subscriber section we mentioned a few months back. Maria and I are both hopeless at the technical things and we always need to get somebody to do the work for us but wow... it's expensive :-(
Anyway, after lots of headaches we took Maria's mamma down to the beach for a week – we'll share more about the lovely little town that's become a place we love.
Then, to escape the crazy heat this month, we spent time in the mountains near our home. We based ourselves in Belluno and we'll tell you about that and where we visited too.
Finally, we've a little about the rumored death of fast food in Venice, our wish for the end of something else too and a great place to eat.


One thing - if you don't have HTML enabled not all the links will be highlighted and they won't work. If that is the case just copy and paste them into your browser. Copy up to where it says .html

1) Sottomarina


For us, Sottomarina is always the place we go to when we really need to relax. The minute I arrive and take a deep breath of sea air I can feel the stress just roll away. This is why we love the town so much.
2) Mountain Venice?


Locals call Belluno the mountain Venice, I think that is perhaps stretching things a little. Still, the town has a lot going for it. Here's more.
3) Chased by Swans


Chased by swans we pedaled our little pedalo like our lives depended on it. Apart from that we loved our time in Alleghe.
4) The End of Fast Food in Venice?
They are thinking about banning any new fast food outlets in Venice. Now, if only they could get more restaurants to do away with the expensive tourist menus, which serve things like spaghetti bolognese, and get them to start serving genuine local dishes I'd be over the moon. Thankfully some still serve local cuisine - this is one such gem of a restaurant.


---


Remember, as a subscriber to our newsletter and a person who obviously loves Italy I'd love to have you as a member of our Secret Italy Club. If the $49 once-off fee is too much just let me know and I'll accommodate you – simply let me know how much you can afford. If nothing that's okay too:-)

Andrew & Maria




P.S., are you off on vacation...anywhere? Please book through our site! Here's the link to bookmark. It won't cost you a cent/penny more and helps Maria and I to cover some of our expenses.
P.P.S. Please keep visiting often and I would suggest that you subscribe to the blogs on each of our sites if you have not already done so, you will automatically receive updates and new articles as they are added.