,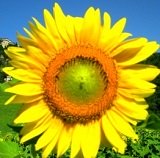 Welcome to My Italy in January


How is 2018 going? I hope your plans to visit Italy this year are well in-hand.
Can't make it!
Don't worry, we'll keep on bringing a little bit of Italy to you in the newsletter, on the websites and via Facebook.
This month our elite shopping team of Maria and friend Martina bring you a day shopping in Rome and then a grandmother, who bought a one-way ticket to Italy, shares her experiences in Tuscany.
Naples is a city I've never quite fallen in love with, but one of my subscribers has convinced me to revisit the city and I'll share why she love it so.
Lastly, it's time to sweeten up 2018 with our Panna Cotta recipe


One thing - if you don't have HTML enabled not all the links will be highlighted and they won't work. If that is the case just copy and paste them into your browser. Copy up to where it says .html

1) Naples


Naples, they say, is the real Italy. It's a city that stirs strong emotions - you tend to either love it or hate it. Read why some of our readers love it.
2) Time to Shop!


What could be better than a day shopping in Rome? Well, personally, I'm the world's worst shopper and wouldn't be wild about the idea... but Maria always LOVES it. So, if you like shopping too then let's go shopping... in Rome!
3) One-Way Ticket


Why would a grandmother from the USA buy a one-way ticket to Italy? Here's the answer!
4) The Real Panna Cotta
Panna Cotta has become popular all over the world but the original recipe from Piedmont, where the dish originated, is still the best in my opinion. This is the recipe.


---


Maria and I are both looking forward to keeping you company through 2018. We've lots more planned in the months ahead and we can't wait to share it all with you :-)

Ciao for now
Andrew & Maria




P.S., are you off on vacation...anywhere? Please book through our site! Here's the link to bookmark. It won't cost you a cent/penny more and helps Maria and I to cover some of our expenses.





P.P.S. Please keep visiting often and I would suggest that you subscribe to the blogs on each of our sites if you have not already done so, you will automatically receive updates and new articles as they are added.