,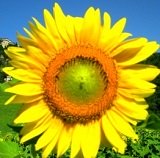 Welcome to My Italy in July


We've been exploring the Cinque Terre over the last few months and this month we've the last town, Monterosso al Mare, to share with you.
Then we've a few ideas on what to do in Venice this summer. There's actually a thousand things to do but these are a handful of the most memorable ones.
Tipping is something a lot of people ask me about as few Italians tip. We've an article that explains what's expected in Italy and why Italians don't tip as a rule.
The recipe is_____? Well it's from Treviso and will definitely give you a lift if you're feeling down. Can you guess what it is? Read on to find out...


One thing - if you don't have HTML enabled not all the links will be highlighted and they won't work. If that is the case just copy and paste them into your browser. Copy up to where it says .html

1) Monterosso al Mare


The first town most people visit on the Cinque Terre is Monterosso al Mare. It's also the biggest and liveliest and a good starting point if you are going to be doing all the walks. Here's all you need to know.
2) Tips


Italians often love Americans and those from the UK because they always tip whereas Italians seldom do. Many people have asked me how the whole tipping thing works in Italy, if its expected and how much to leave so here's an article that explains it all.
3) Venice this Summer?


There are thousands of thing to do in and around Venice during the summer but a few really top the list. Here are some of them.
4) A Sweet Pick-me-Up Treat
A classic sweet treat from the town of Treviso and this recipe, by the lady who wrote the book on it (literally), is the absolute best. Can you guess what dish I'm talking about? If not click here for the answer... and the recipe.


---


Visiting Italy this summer? We'd love to hear your experiences and see your photos. Feel free to mail me or contact us via our Facebook page.

Ciao
Andrew & Maria




P.S., are you off on vacation...anywhere? Please book through our site! Here's the link to bookmark. It won't cost you a cent/penny more and helps Maria and I to cover some of our expenses.
P.P.S. Please keep visiting often and I would suggest that you subscribe to the blogs on each of our sites if you have not already done so, you will automatically receive updates and new articles as they are added.