,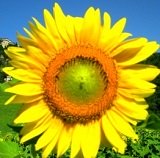 Welcome to My Italy in April


With summer sunshine now here I'd like to share some of the summer "escapes" Maria and I have always enjoyed.
We start off in Riomaggiore before heading down the west coast, enjoying a walk around Fiascherino, and then we jump on the ferry out to Procida Island.
Last stop is Venice where we'll share the perfect way to end the day.


One thing - if you don't have HTML enabled not all the links will be highlighted and they won't work. If that is the case just copy and paste them into your browser. Copy up to where it says .html

1) Riomaggiore


Riomaggiore is the last village on the Cinque Terre and many say it is the loveliest of all the five villages. Have a wander through the lanes and decide for yourself here.
2) The Nest


There's a little hotel called Il Nido (The Nest) in Fiascherino where we often stay and with Tellaro (officially one of Italy's loveliest little towns) right on the doorstep you are guaranteed a truly memorable experience. Here's more on Fiascherino and Tellaro - let's keep it our secret :-)
3) Blueberry Sea and Citrus Cottages


Houses of lemon and orange with seas of blueberry blue – that's the first impression you get on arriving in Procida...then it gets better. Let's sail off to paradise!
4) Venetian Ciccheti
In Venice there's a tradition I've always loved, it's called Cicchetti and is a kind of Venetian version of tapas that happens every sunset. Where should you try it? Plenty of places offer a "tourist" version but if you want the real thing here is where you need to go.


---


Well that's our news for now - see you again next month :-)

Ciao
Andrew & Maria




P.S., are you off on vacation...anywhere? Please book through our site! Here's the link to bookmark. It won't cost you a cent/penny more and helps Maria and I to cover some of our expenses.
P.P.S. Please keep visiting often and I would suggest that you subscribe to the blogs on each of our sites if you have not already done so, you will automatically receive updates and new articles as they are added.