,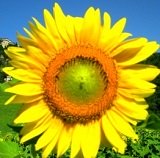 Welcome to My Italy in October


How about a trip to Venice? Maria would like to take you around her favorite neighbourhoods, exploring some of the wonderful sights that a lot of visitors to Venice miss. I'll go and sip an aperitivo somewhere while she leads the tour... see you later :-)


One thing - if you don't have HTML enabled not all the links will be highlighted and they won't work. If that is the case just copy and paste them into your browser. Copy up to where it says .html

1) Ghetto Life


The ghetto is such an important part of Venice's history and was where the term "ghetto" originated. Its Jewish community has enjoyed something of a revival in recent years and this is one fantastic area to lose yourself down the myriad of tiny lanes, filled with fascinating shops and sights.
2) Cannaregio


Cannaregio contains the ghetto within it but, besides the ghetto, there are a lot of other things to see. These are some of the spots I would like to show you.
3) Dorsoduro


Dorsoduro – home to one of the most beautiful churches in all of Venice and much more besides. We'll have plenty of time to explore as Andrew can make an aperitivo last for ages... nearly as long as I can spend shopping :-) Let's begin.
4) Castles and Greek Influences
We explored the Jewish influence in the ghetto but now its time to visit the Greek bit of Venice – the Castello district. Put on your good walking shoes - this area is really big.


---


Did you enjoy Maria's contribution to this month's newsletter? I loved my aperitivo.

Hopefully, next month we'll be able to share with you the launch of "A Secret Italy" - hold thumbs for us please.

Andrew & Maria




P.S., are you off on vacation...anywhere? Please book through our site! Here's the link to bookmark. It won't cost you a cent/penny more and helps Maria and I to cover some of our expenses.
P.P.S. Please keep visiting often and I would suggest that you subscribe to the blogs on each of our sites if you have not already done so, you will automatically receive updates and new articles as they are added.