August in Italy is a really strange month; the northern towns and cities close up shop and their inhabitants head in huge herds of little Fiat cars down to the coast.
We do the opposite.
We explore the cities of the north while they are free of traffic and crowds, and then we head to the beach in September.
This August, we visited our old home town of Turin and next month we'll be heading down to either a corner of Sardinia that we love or the Abruzzo, Molise and Gargano areas.
One thing I really find sad is the graffiti in Italy's big cities. It seems to be worst in Rome and Milan but most bigger towns and cities are affected.
More about the graffiti, Turin and that gorgeous corner of Sardinia below...

Turin


So often overlooked - here are a few reasons you shouldn't make that mistake:

1)Turin was where Italy's first movie was made and the city is home to the incredible Museum of Italian Cinema, which is located in Turin's version of the Eiffel Tower - the Mole Antonelliana
2)Savoy kings once ruled from here, filling Turin with some of Europe's most incredible palaces - one is a UNESCO World Heritage site.
3)Huge parks, elegant walkways, great rivers, rolling hills and an alpine backdrop make Turin incredibly picturesque.
4)Known as the city of chocolate and coffee - discover why in the many elegant cafes.

Here are loads more reasons to visit and do watch the excellent Italy Unpacked video near the top of the page.
Beaches of Paradise in Sardinia


Sardinia is the place in Italy for beaches and, unlike much of mainland Italy, you won't find them filled with endless rows of umbrellas. Instead, in the corner of Sardinia I'll share with you today, you'll find pristine beaches tucked away in tiny coves at the bottom of towering cliffs.

Discover them here.


Graffiti Out of Control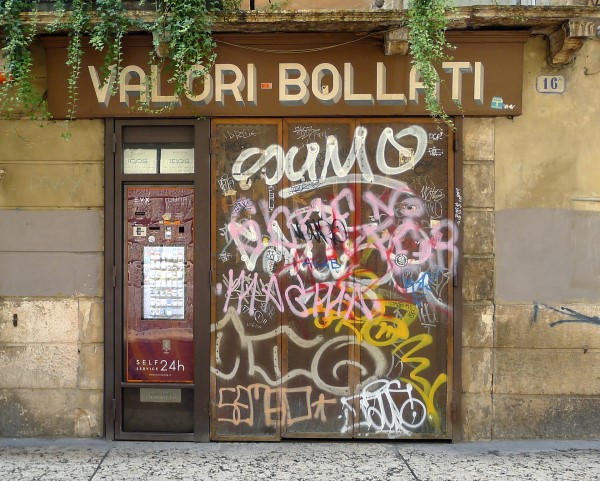 In our town you'll see no graffiti and that is the case for many smaller towns all across in Italy. However, in Milan, Rome and other cities it seems to be out of control. It made me so upset to see it when we were in Rome last month that I wrote about the whole issue. Click on the link to read the article.

---


That's all for this month - just before I go, I'd like to ask you a favor, if you find value in all the work Maria and I put into our newsletters and websites please support us on www.facebook.com/becomesupporter/ItalyMammaMia/. We would really be so grateful and you will unlock lots of great benefits too.

Ciao for now
Andrew & Maria


By the way...
, going on vacation? We'd love for you to book through our site! Here's the link to bookmark. It won't cost you a cent more and helps us to cover some of our expenses.