Another month has flown by and slowly, one small step at a time, life in Italy is returning to normal. Italians no longer need to wear masks in public and that marks a major milestone on our journey back to normality.
I feel as if a weight is slowly being lifted from my shoulders, I know we are not there yet but I feel so hopeful now. I've even started to break out in song during the day... much to the disappointment of Maria and William.
No singing today though... I promise. Instead we take you on a bike ride along a train track, on a flight across Italy and back home for Maria's mamma's lasagna.

Cycling the Railway Tracks?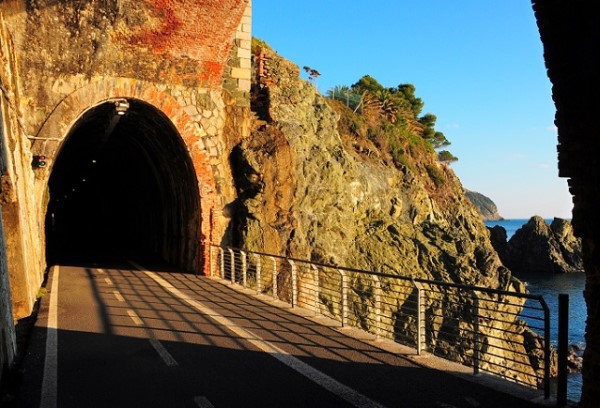 All over Italy they've converted, or are busy converting, old railway lines into cycling paths: through forests, into villages and along some of the most beautiful of Italian coasts they lead. A whole new world to be explored.

We've cycled a number of them over the years, in various regions of Italy, and thoroughly enjoyed the experience. Most are fairly flat too and I love that ;-)
This is one I highly recommend.

P.S. Are a supporter? Then have a look at the cycle path in the link below, there's a stop at one of the most wonderful focacceria in all of Italy. It is a stop I recommend you make; they serve the best focaccia you'll ever taste.

To access simply login with your password and begin a journey through tiny towns and gorgeous scenery that ends on a beach reached by an elevator. Enjoy!


All Across Italy
From the Amalfi Coast to Rome to Florence, join us on a flight over some of the most beautiful sights in all of Italy...

If you don't see the video appearing below then please click here.








Lunch is Ready!


You may have eaten lasagna, but you have never really eaten lasagna... until you have eaten Maria's mamma's lasagna. Today I offer you that opportunity, simply click the link below... and experience lasagna as you've never experienced lasagna before.



---

I am off to sing another song of two and skip through the fields of sunflowers. I'll be back next month with more, and I promise, promise, promise never to make a video featuring my singing.

Ciao
Andrew & Maria

P.S., going on vacation? Please book through our site! Here's the link to bookmark. It won't cost you a penny more and helps us to cover some of our expenses.