Best Beaches in Liguria
Elsewhere on the site I mention how much I love Finale Ligure. It is a great place but there is an even better way of enjoying Liguria and its beaches, one of the best Italian coastal vacations possible...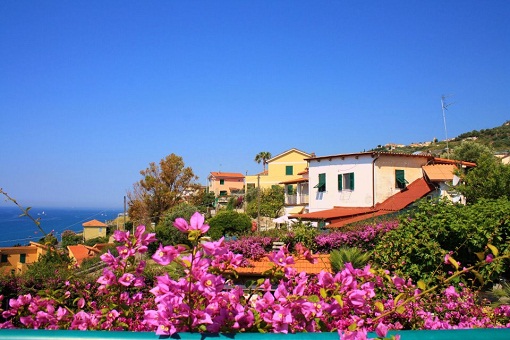 This little-known coastline (see the map of Liguria at the bottom of the page) includes some of the best beaches in Liguria and extends from San Lorenzo al Mare until a little before San Remo.
Where to Stay
The Hotel Riviera dei Fiori in San Lorenzo al Mare is the best hotel along this coast and is right on the beach.
A cheaper alternative, offering great value and a perfect location, is the Lucciola Hotel. The Lucciola is near the sea as well and right on the amazing cycling path (details further down page). With free bikes on offer there really is no excuse not to experience his wonderful coastline in the best way possible.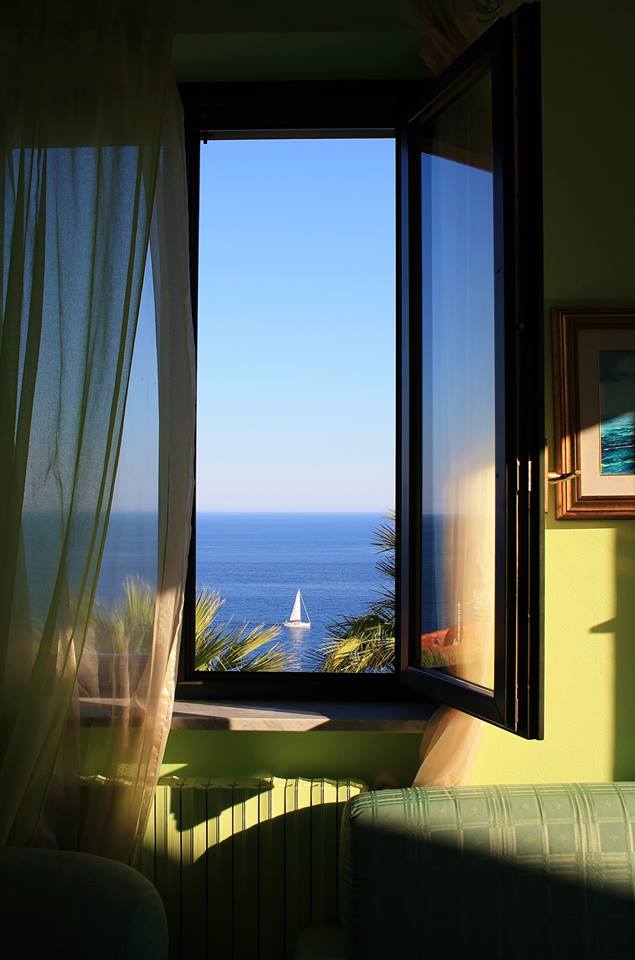 Why is this coastline so wonderful?
Well it always was one of the prettiest bits of coastline in Liguria with none of the crowds seen along the more easterly parts of Liguria.
In fact the towns to the east, nearer to Savona and Genoa, are always packed, mainly because they are the best beaches close to Milan and Turin.
This coastline, except for the last bit near San Remo, is pleasantly uncrowded - only August gets busy here. The beaches too are just as good as those further east.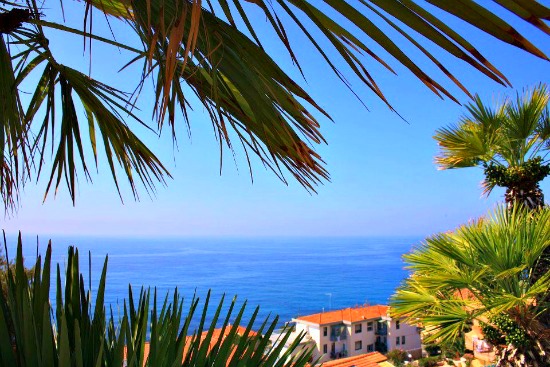 It was good before but now it's way better!
The reason is that a few years back they rerouted the train track that used to run along the coast, just a stones throw from the sea.
What they did was to turn the train track into a 25 kilometer long cycling path, with stunning views and many lovely little towns (places like Santo Stefano al Mare) along the way.
Some of the best beaches in Liguria too are scattered all the way from San Lorenzo al Mare to just before San Remo and even better is the fact that most of them are free. I love it.
You get on your bike after breakfast, cycle a few kilometers through quaint little towns, stop at a beach for a few hours, then back on the bike to find a little town for lunch and gelato.
After that you cycle a bit to burn off the lunch and when you feel the need, and a good beach calls, you stop again.
It's a marvellous way to explore and really discover the coast.
Best of all it is all pretty much flat so easy to do. My son who is only nine did the whole route without any problem. The bit he loved best was cycling through the old railway tunnels - with their stalagmites hanging from the walls they seem like caves.

Don't have a bike? Don't worry, nearly all hotels provide them - often free of charge.
Bottom line is that if you enjoy cycling, love the beach and beautiful blue sea this is an amazing destination.
The little towns all the way along this coast are so quaint and full of character and the whole coastline is so enchanting that I can promise you'll be wishing you could live here.
More Great Italian Riviera Destinations
Map of this Coast
Please be so kind to support our family through difficult times when you next travel.
All you need do is book via the search box below, or any of the hotel links elsewhere on the website. It can be for travel to Italy... or anywhere else on earth.
You'll get the best deal available and the income we receive helps us to:
Stay independent and to keep bringing you the best of Italy.
Never have to accept money from hotels directly - meaning that we can share only those we genuinely love.
Mar 15, 21 08:26 AM

Mar 08, 21 09:34 AM

Mar 04, 21 07:05 AM

The Sacra di San Michele looms menacingly over the entrance to the Val di Susa in Piedmont. Legend has it that it was built by angels.

Mar 03, 21 08:40 AM

Everyone knows the Cinque Terre and the Amalfi Coast but there is somewhere just as lovely with hardly any tourists? It's Tellaro!

Mar 02, 21 11:40 AM

What are the tax rates in Italy? Are there tax incentives for moving to Italy? What about inheritance tax? All your questions about tax in Italy answered.

Mar 01, 21 03:45 AM

There are hill towns in Tuscany where life goes on as it always has, where few tourists venture. Yet this Tuscany enchants as much as the other and maybe more?