I've learned a lot from these last few months. I used to say that I wanted Italy to return to the way things were before the coronavirus.
Slowly, my views have changed. I no longer feel like that way, particularly when it comes to Venice. I'll explain why further on.
What else do we have for you this month? Well, we follow a man walking from a station and share a little about our Secret Italy project.
Let's begin the journey...
Follow THIS Man!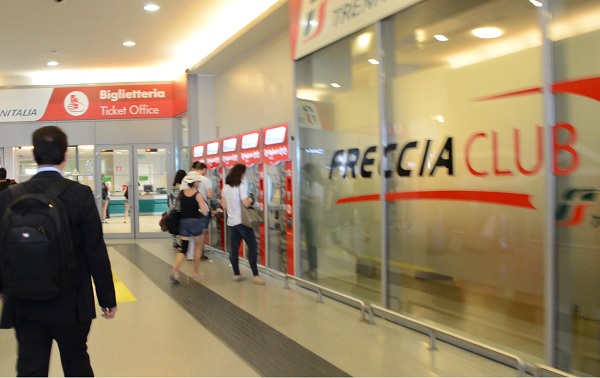 It's a short walk, unremarkable really: step from the train, walk through a station: crowds, noise and then at 1 minute 30 seconds it all changes. The scene before you causes you to shake. Sometimes, that first time, you will cry.

Start the walk here.
Don't Let The Old Venice Return


All the Italians I speak to are missing Americans, Canadians, Australians and those from the dozens of other countries that cannot yet return. They miss their energy, sense of humor and enthusiasm for life.

Your love for Italy helps Italians to appreciate their country more.

However, after spending a lot of time in Venice last summer and autumn, I saw how Venice was creaking under the strain.

I had this strange premonition of disaster, it was really weird. I told Maria about it and felt anxious for weeks after we left Venice. A few months later Covid-19 hit.

Covid-19 turned Venice into something altogether different. It got me thinking and, together with my son, we made this video...



Venice needs to find a new way forward.


The Italy You Love


, I know you love the Italy we love, the Italy of undiscovered backroads, where unexpected surprises await around every corner.

However, most tourists sought out the destinations everyone else went to visit. Destinations where that famous selfie, the one that makes everyone back home jealous, could be taken.

That seems to have changed.

Our subscriber section used to only attract a trickle of people. Lately we've seen a rush of applications and Maria and I are so happy.

Not so much because of a little extra income during these difficult times (though that is nice), but more because it shows how many people now desire more meaningful, even life changing experiences.

Many wish to experience other ways of living, to be a part of Italian life, not just a tourist rushing through a checklist of destinations.

If you aren't yet a member of A Secret Italy you can join here.


---

Thank you once again for all your support, during these difficult times. It means the world to me, Maria and William.

Ciao
Andrew & Maria

P.S., are you off on vacation... anywhere? Please book through our site! Here's the link to bookmark. It won't cost you a penny more and helps us to cover some of our expenses.