,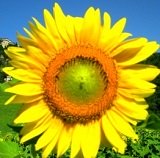 Welcome to My Italy in April


Wherever you go in Italy there is plenty of history, but there's one town that is like another world, another time. Where centuries past are lived and felt today. We'll start this month's newsletter there.
Then let's take a walk through Tuscany and a stroll along the Path of the Gods, arguably the most famous of all Italian walks.
Once we've done all that I'm sure you'll have worked up an appetite...so how about a visit to the Tre Galline? It's been serving a similar menu for 500 years - this is one restaurant that has definitely stood the test of time.


One thing - if you don't have HTML enabled not all the links will be highlighted and they won't work. If that is the case just copy and paste them into your browser. Copy up to where it says .html

1) Mad about Matera


I know of few other places where the influence of generations past is experienced so deeply. In Matera one feels that those lives long gone are somehow never forgotten. Have a look at the new video we've added here.
2) A Boot Made for Walking


There are few better places to go walking than Tuscany and we've put together a selection of some of the loveliest walks in this new article.
3) The Best Views in Italy?


Not satisfied with just walking around Tuscany? Well then lets take a walk along a stretch of the Amalfi Coast called the Path of the Gods.
4) Tre Galline
Now it's time to visit the Tre Galline, where we shall enjoy some of the best dishes and wines from Piedmont, all while enjoying the vibrant energy of this newly fashionable medieval neighborhood of Turin. Read more here.


---


That's all for this month but you can't get rid of us that easily. We'll be back next month with more Italy:-)

Ciao for now
Andrew & Maria




P.S., are you off on vacation...anywhere? Please book through our site! Here's the link to bookmark. It won't cost you a cent/penny more and helps Maria and I to cover some of our expenses.





P.P.S. Please keep visiting often and I would suggest that you subscribe to the blogs on each of our sites if you have not already done so, you will automatically receive updates and new articles as they are added.