,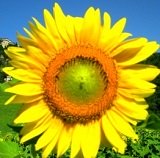 Welcome to My Italy in December


Much of our summer is devoted to travelling but once in a while we'll stop at an old favorite town...and feel like we've come home. We've one such town to share this December.
Then we've a town founded by a tribe of Piceni. They were led there by a woodpecker. Funny way to start a town but I'm pleased they did - it is a gorgeous place.
After last month's newsletter (about people moving to Italy) over 100 people asked me whether living in Italy is a good idea. Well, in answer to that, I've a list of reasons to move to Italy.
With Christmas having just passed we've still got a lot of Panettone (Italian Christmas cake) left over. Wish I could send you one,, but we've the next best thing...the recipe.



One thing - if you don't have HTML enabled not all the links will be highlighted and they won't work. If that is the case just copy and paste them into your browser. Copy up to where it says .html

1) Castles and Chaos in Lerici


What fun we had in Lerici this summer; we climbed up to the castle, Maria tried to sort out traffic chaos on market day and we swam in wonderfully warm and crystal clear seas. For me Lerici is always like coming home – I love this town! Read more and see the pics here.
2) Home of the Piceni Tribe


If you like charming historical towns, a little off the beaten track, then Ascoli Piceno is for you. Click to read about how the Piceni tribe first settled here and to see how lovely the town is.
3) Twelve Reasons to Move to Italy


I could think of a hundred reasons to move to Italy but for starters here are twelve.
4) Panettone Time
They tend to give out Christmas gifts of panettone like confettin in Italy. When I used to have a real job I'd sometimes end up with around twenty or so from companies we worked with. None of them were ever as good as the home-made ones - so go on and make your own with this recipe.


---


Last but not least, Maria and I would like to wish you and your family a wonderful 2016. A big thank you for supporting us this year and being such an important part of our little community.

Ciao
Andrew & Maria



P.S., are you off on vacation...anywhere? Please book through our site! Here's the link to bookmark. It won't cost you a cent/penny more and helps Maria and I to cover some of our expenses.
P.P.S. Please keep visiting often and I would suggest that you subscribe to the blogs on each of our sites if you have not already done so, you will automatically receive updates and new articles as they are added.