,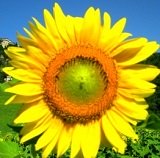 Welcome to My Italy in November


Can you believe that another year has flown by and Christmas is only days away. I have about six months worth of things still needing to be done this year... and only a few days to get it all finished.
The launch of the new subscriber section went off well. Maria was a little disappointed; quite a few of the people she has got to know so well over the years, both on the Facebook page and through this newsletter, didn't join.
Maybe the price was to high for some?
Well, we we want everyone who subscribes to this newsletter to be a part of this. We know you really love Italy and people who love Italy are the people we want in our little online village.
So please join... at whatever price you can afford. Just send us a message.
On to the newsletter: this month we've books galore, cold, grey, lovely Venice and the picturesque little town of Orvieto.
We've also one of the top 5 tourist attractions in Italy... and most people have never heard of it.


One thing - if you don't have HTML enabled not all the links will be highlighted and they won't work. If that is the case just copy and paste them into your browser. Copy up to where it says .html

1) Orvieto


Orvieto is a real favorite of mine, it is the kind of perfect little Italian town I've often dreamed of retiring to one day. Have look at the photos to get an idea of what life is like in small town Italy.
2) Cold, Damp and Wonderful


There may occasionally be high tides and the cold can be biting, but something about Venice in winter is simply magical.

Wander narrow lanes, all alone. The sound of water caressing crumbly old walls, tendrils of mist embracing bridges and street lights glowing gold - guiding you further and further into the mystical maze that is Venice. If you really want to understand and appreciate Venice then winter is the time to visit.
3) Home to the King of Italy


Ever heard of the Venaria Palace? Not many people have and yet, mostly because a lot of Italians visit, it is considered on of Italy's top 5 tourist attractions. Find out more on our website.
4) Cooking for Christmas
With the Christmas holidays here how about turning your kitchen into a taste of Italy? These are some great books to help you get started.


---


That's all for this year, all that remains is to wish you and your family a very Merry Christmas and an absolutely splendid 2018. Thank you too for all your support this year .

Andrew & Maria




P.S., are you off on vacation...anywhere? Please book through our site! Here's the link to bookmark. It won't cost you a cent/penny more and helps Maria and I to cover some of our expenses.





P.P.S. Please keep visiting often and I would suggest that you subscribe to the blogs on each of our sites if you have not already done so, you will automatically receive updates and new articles as they are added.