,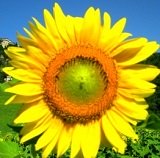 Welcome to My Italy in February


Before Maria and I started sharing our love for Italy I used to work in shipping. It meant travelling all over the world and I got to visit five continents. In fact, as a family, we have even lived in three different countries.
William (our son) has also journeyed all over the place with us - throughout Italy of course - but also around Europe and elsewhere. It was his idea for us to put together a new site about some of the coastal destinations we love the most.
For me Italy will always be number one; however, William's idea appealed as Maria and I were finding the other sites had grown so big that new content was getting buried. That's why I decided to share all our latest "discoveries", relating to Italy's coastline, on the new site.
So, this month, please join William and I in exploring Italy's beautiful west coast...


One thing - if you don't have HTML enabled not all the links will be highlighted and they won't work. If that is the case just copy and paste them into your browser. Copy up to where it says .html

1) A Gem on the Amalfi Coasts


Everybody's heard of Amalfi and Positano but one of the loveliest of all the Amalfi Coast towns remains little known. The town is Atrani and you can discover it here.
2) Praiano


Not satisfied with one lovely little Amalfi Coast town we have another – Praiano. Click to enjoy this colourful town of sunshine, flower-boxes and beautiful scenery.
3) Paradise Island


Maria and I have visited tropical islands and exotic destinations but none have better beaches and bluer seas than La Maddalena – read more here.
4) Pasta al Forno
Pasta al forno (oven-baked pasta) is one of my weaknesses and Maria knows how to tempt me with this recipe of hers.


---


I hope you enjoy the new site and please make William (and Maria and I) very happy by liking it and maybe sharing it with friends. I hate asking you to do that but William is standing here nagging me to ask you. I hope you don't mind.

Ciao
Andrew & Maria



P.S., are you off on vacation...anywhere? Please book through our site! Here's the link to bookmark. It won't cost you a cent/penny more and helps Maria and I to cover some of our expenses.
P.P.S. Please keep visiting often and I would suggest that you subscribe to the blogs on each of our sites if you have not already done so, you will automatically receive updates and new articles as they are added.