,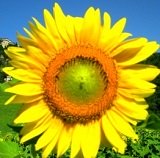 Welcome to My Italy in June


A few weeks ago Maria shared a post on Facebook post that stirred up a hornet's nest. We'd really love to hear what you think about it. More details and the link coming up.
What else do we have? Well Modesta's trip to Venice received such a positive response that we've decided to share another outing of hers to Positano,
Read about how, when Venice gets too hot and crowded in summer, there's a great way to cool off and de-stress.
Last stop this month is a family run restaurant in little Gubbio.


One thing - if you don't have HTML enabled not all the links will be highlighted and they won't work. If that is the case just copy and paste them into your browser. Copy up to where it says .html

1) An Idea


A few locals complained to us about how their town is starting to change - for the worse- ever since we started featuring it prominently. I felt so bad and came up with an idea. Some people loved it, others hated it and were really nasty – called us elitist and members of the 1%. Have a look at the post and please let us know what you think.
2) Lovely Positano


Last month Modesta told the tale of a ladies' day out in Venice. This month she'd like to share Positano with you.
3) When you are Tired of Venice


Well, I don't think I am ever "tired" of Venice but, as much as I love Venice, I have to admit the crowds in summer can be exhausting. That's when we head to some of the nearby beaches. These are the ones I recommend.
4) Dinner in Gubbio?
Years ago I spent a summer in Gubbio. I fell in love with the town. It really is a special little place and I've been wanting to add something about it to the website for ages. In the meantime let's visit a local restaurant which needs all the support it can get.


---


That's all for today. I'm off to help Maria pack for our journey across Italy; we are leaving tomorrow and really hope to discover many more wonderful places to share with you.

Ciao for now
Andrew & Maria




P.S., are you off on vacation...anywhere? Please book through our site! Here's the link to bookmark. It won't cost you a cent/penny more and helps Maria and I to cover some of our expenses.
P.P.S. Please keep visiting often and I would suggest that you subscribe to the blogs on each of our sites if you have not already done so, you will automatically receive updates and new articles as they are added.