A Family Restaurant in Gubbio
Tucked away in the mountains of Gubbio, Italy, is a gem that many are not aware exists. Il Turista is a charming and beautiful restaurant, and it is just minutes away from the Castello di Petroia, a 12th century castle hotel with views that take your breath away. 

The restaurant is owned by Cosimo and Maria Vento, and II Turista is truly a genuine Italian-style family restaurant. One that makes you feel welcome the moment you walk through the door. Cosimo, a charming and handsome Italian, greets his guests with a warm smile, a hearty laugh, and a story about his writing and poetry.
The walls are covered in old paintings, family photos, and autographed 8 x 10s of celebrities who have eaten there. This makes Cosimo very proud.
His lovely wife Maria cooks every meal and creates each dish with a loving hand that only an Italian mother could do. Their handsome son Gaudio comes to each table and tells you in a delightful Italian accent that each dish is made fresh to order and Mamma is proud to do so.

The food is worth the wait. Not only can you taste the fresh Italian ingredients, you can taste the atmosphere of the surrounding mountains, and you can taste the love that each dish contains.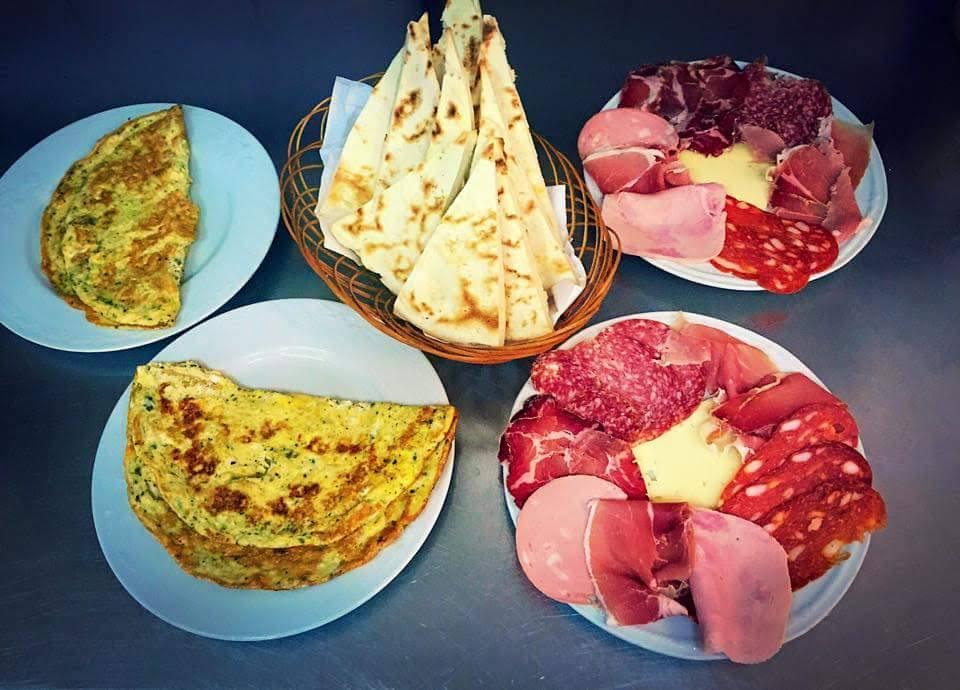 The pasta is light, delicious, not overwhelming, and the portions are just right. The Crescia which is a traditional "sandwich" of Umbria is one pearl on the menu, and dishes such as pasta with arrabbiata sauce and pasta con funghi, grilled vegetables stuffed with breadcrumbs and grilled meats bring your dining experience to life.
Food is always fresh and served with delicious flat bread from Urbino. Top it off with wine, espresso, and dessert to create a wonderful dining experience. 

Speaking of dessert, the chocolate pie is unlike anything you have ever eaten. Light, flaky, buttery crust bursting at the seams with the most delectable chocolate filling. To say it is heaven would be an understatement. 
There is also a comfy couch off to the side that Cosimo will offer to you so you can rest after eating. His sincerity is endearing. 
Outside you will find ample parking and don't be surprised if you find yourself in awe of the view. In the distance are mountains that in the winter are snow-capped and the medieval town of Gubbio is only minutes away with quaint shops and more Italian exquisiteness. 
If you are looking for a restaurant in Gubbio that is off the beaten path and not your average fast food chain, you will be pleasantly surprised by II Turista. With delicious food, warm hospitality, and love from a charming Italian family, at Il Turista, you are family and you are welcome.  
Find out more about this lovely restaurant in Gubbio on their Facebook page.
This article was kindly shared with us by the bestselling author Lisa V. Proulx.
If you enjoy my site I'd love your support.

All you need do is book your accommodation via this link, or any of the other hotel links on the website. Whether it's for travel to Italy... or anywhere else on earth, your support means the world to us.
You'll get the best deal available, and the income helps us stay independent and to keep bringing you the best of Italy.