,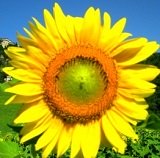 Welcome to My Italy in March


Last week we shared an itinerary that took in most of the Veneto. A number of people said they'd love to do everything... but they've only a few days to spare. So which are the things I really recommend? Well I love so many places in the Veneto but I've narrowed it down to 6.
Remember the story of the single mom from Canada, the one who moved to Calabria? We've her latest update. It will be the last :(
We've also selected four truly dreamy coastal hotels which capture the very essence of Italy, that special magic of an Italian summer.
The recipe this month was shared with us by one of our community on our Facebook page. Hope you enjoy it as much as us.


One thing - if you don't have HTML enabled not all the links will be highlighted and they won't work. If that is the case just copy and paste them into your browser. Copy up to where it says .html

1) Beyond Venice


Visiting Venice? You'll want to add at least one of these 6 destinations to your trip. Actually, I'd recommend a minimum of three. Maybe all six? Here is the list.
2) End of a Dream


Tammy's dream of restoring a house in Calabria has ended. Here's the final installment of her story.
3) The Dolce Vita of an Italian Summer


Bright summer sunshine, aperitivi overlooking azure seas, warm welcomes and summer breezes. The magic of Italian summers seemingly bottled up and guaranteed and it starts here.
4) Wild Mushroom Pasta
I've really fallen in love with this dish but, since I love mushrooms and pasta, I guess that's not too surprising. It's easy to make as well, which makes me love it all the more. Here is the recipe.


---


<> please leave Tammy a message of support on the website. She really could use a few kind words.

Ciao for now
Andrew & Maria




P.S., are you off on vacation...anywhere? Please book through our site! Here's the link to bookmark. It won't cost you a cent/penny more and helps Maria and I to cover some of our expenses.
P.P.S. Please keep visiting often and I would suggest that you subscribe to the blogs on each of our sites if you have not already done so, you will automatically receive updates and new articles as they are added.