,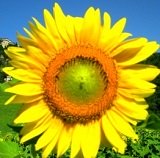 Welcome to My Italy in March


I recently wrote a post on Facebook about a morning spent walking around and shopping, I'd like to share it with you this month. It talked about how it can be one of life's great experiences. Nothing like the get in the car and drive to the mall shopping I was used to.
Then I'll tell you a little about the city I was shopping and walking around in. After that it is off to another city, a city that is just as lovely as the first one.
Done with all that walking you'll have no doubt worked up a bit of an appetite, so we've a a hearty chicken dish awaiting you, well the recipe anyway. All you need do is cook it.


One thing - if you don't have HTML enabled not all the links will be highlighted and they won't work. If that is the case just copy and paste them into your browser. Copy up to where it says .html

1) Shopping Mad & That Walk


I always get the shopping all mixed up. It happens anywhere on earth... except in Italy. There's a reason for that and a reason why Italy is the only place that I actually love grocery shopping. This is the reason.
2) A City Made for Walking


Which city was I walking around? Here's the answer.
3) Verona


Another great city to spend time in, to walk around in and to shop in is Verona. It is a city I've seriously considered living in. Let's go visit.
4) Pollo del Borgo
A chicken dish that Maria is an expert at making and William and I are expert at eating. It isn't difficult to make either. This is the recipe.


---


One thing I'd like to add about the Facebook post: the best way to enjoy Italy like that is to rent your own apartment and self-cater. Stay in one place for at least a week, live like a local, shop at the markets and get to know the people. You'll love it.

Ciao for now
Andrew & Maria




P.S., are you off on vacation...anywhere? Please book through our site! Here's the link to bookmark. It won't cost you a cent/penny more and helps Maria and I to cover some of our expenses.





P.P.S. Please keep visiting often and I would suggest that you subscribe to the blogs on each of our sites if you have not already done so, you will automatically receive updates and new articles as they are added.