,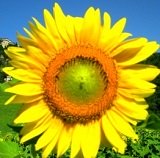 Welcome to My Italy in May


Have you ever thought about owning your own home in Italy? It's a dream that has come true for many people I know and it is far more affordable than you might think. More on that this month.
More too about a wonderful town in the Marche region – one that could do with more visitors.
We've also a couple of gorgeous old cafés in Turin and a little about the city called the home of chocolate, a city that still today makes some of the world's best. So let's go exploring...


One thing - if you don't have HTML enabled not all the links will be highlighted and they won't work. If that is the case just copy and paste them into your browser. Copy up to where it says .html

1) Urbino needs YOU!


Urbino is so far off most tourist's radar and that really is a shame. Most towns in Italy suffer from too many tourists, but this one could do with a few more. Discover Urbino here.
2) Would you Like a Tuscan Cottage?


Recently, we shared a little about a country cottage for sale in Tuscany – click to view. It is marketed by a British friend of mine - an expert at finding you that perfect home in Italy. So, if owning your own Italian home is something you'd love, you are welcome to contact me - I'll see what I can do to help.
3) Chocolate Cravings


Chocolate is a weakness of mine. Just thinking back to those wonderful chocolate tastings I'd go on in Turin gets me weak at the knees. I ate so much chocolate when we lived there – all in the name of research of course :-) All that hard work and sacrifice has led to this article.
4) Little Paris
They often call Turin "little Paris" and the wonderful cafes remind me of those in Paris – except the food is better, more affordable too and the staff friendlier. These are the two most famous ones.


---


I need to get moving – I'm leaving for Southern Italy tomorrow and I haven't packed a thing yet!

Ciao for now
Andrew & Maria




P.S., are you off on vacation...anywhere? Please book through our site! Here's the link to bookmark. It won't cost you a cent/penny more and helps Maria and I to cover some of our expenses.





P.P.S. Please keep visiting often and I would suggest that you subscribe to the blogs on each of our sites if you have not already done so, you will automatically receive updates and new articles as they are added.