The Cafe in Turin Guide
Baratti & Milano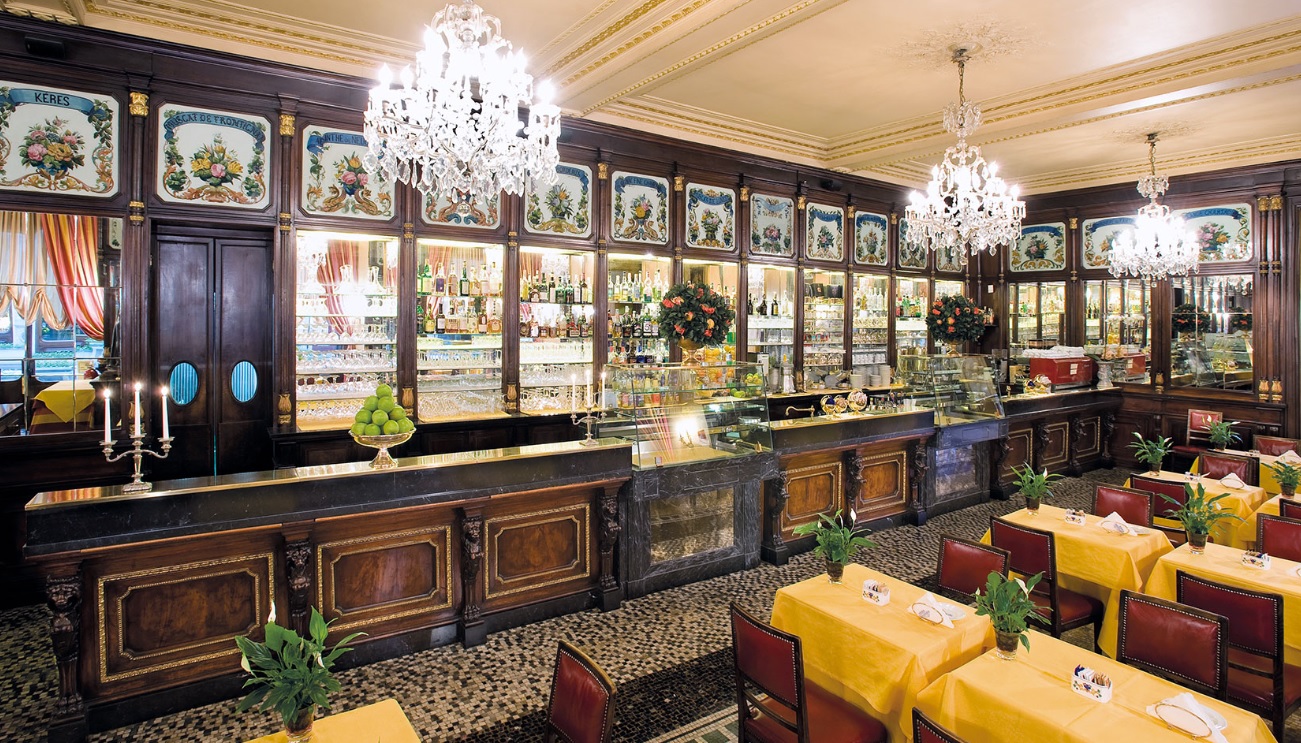 Piazza Castello 29 - 10123 Torino (Piemonte) Tel: 011 440 7138
The oldest and most famous of all Turin's grand old Cafés. They opened in Turin in1858 and soon began creating chocolates of a quality and uniqueness never before seen in Turin and Italy. The famous cremino chocolate, made of two layers of gianduja chocolate with a hazelnut canter, is something they invented and is something you simply must try.
The café is expensive but it is worth the experience, sitting at a table, surrounded by the gilded splendor of another era is worth every penny.
Caffe Platti

C.so Vittorio Emanuele II 72, The cafe is right in the city centre Tel. (+39) 011 506 90 56
This is a true liberty style original, Turin's Cafe Platti is a relatively new addition, well at least by Turin's standards, to the city's many great Cafes having opened it doors as recently as 1875.
Once the haunt of Pavese, Einaudi, Agnelli, Lavazza and many of the other great names from Turin's past; it is still the retreat of the elite of Turin and indeed Piedmont.
An interesting aside is the window display which features displays on loan from the Marionette Museum and is always very interesting.
Caffe San Carlo
Piazza San Carlo 156, Tel. (+39) 011 561 77 48
Probably the most legendary cafe in all of Turin and one of Italy's loveliest cafes. Caffe San Carlo dates back to the early part of 19th century.
San Carlo quickly became the intellectual lounge of the leading Italian and Piedmont figures of the time. People like Cavour and D'Azeglio were frequently seen here. Indeed the whole Piazza San Carlo area is still known as the intellectual lounge of Turin.
The interior is indeed splendid, I would suggest having a coffee here and savouring the opulent atmosphere.
A Turin tour should always include a visit to this cafe but unless you are very wealthy, don't spend much money here as the prices are extremely high. The atmosphere though does make it all seem worthwhile... despite the prices.
If you enjoy my site I'd love your support.

All you need do is book your accommodation via this link, or any of the other hotel links on the website. Whether it's for travel to Italy... or anywhere else on earth, your support means the world to us.
You'll get the best deal available, and the income helps us stay independent and to keep bringing you the best of Italy.