,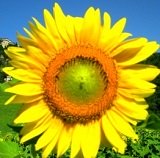 Welcome to My Italy in November


Can you believe it's nearly Christmas again. This year seems to have flown by – I guess that's a sign that I'm getting older :-(
For November we thought we'd take you off to see one of the most incredible sights in the entire Veneto region (the region where both Venice and Verona are located).
Then its down to Rome, to explore with a Roman, before heading back up to Piedmont where we've 9 great reasons why you really don't want to miss out on this part of Italy.
What's to eat this month you ask? Well it is nonna's secret meatballs recipe.


One thing - if you don't have HTML enabled not all the links will be highlighted and they won't work. If that is the case just copy and paste them into your browser. Copy up to where it says .html

1) Truly Awesome


Halfway to heaven and precariously balanced above the void below lies the Madonna della Corona. Your first sight of this incredible church will stay with you forever. Awesome is used too often these days but this is one occasion where its use is justified. Here is more.
2) Piedmont Pleasures


We lived in Piedmont for close on ten years and in many ways it is still the Italian region I love most. Here are nine reasons you really don't want to miss out on this gem.
3) See Rome in a Different Light


Emanuele is a born and bred Roman, he kindly agreed to share some great tips on how to best appreciate his Rome. Follow his advice and you'll get to see aspects of Rome most tourists miss. These are his suggestions.
4) Time for Dinner
Nobody is supposed to ever discover the secret to nonna's fabulous meatballs. If she knew that I'd shared it with you I'd be in lots of trouble. What's that? You won't tell her... you promise. Phew - that's a huge relief. I don't want nonna after me with her wooden spoon :-) Here then is the recipe.


---


I look forward to catching up with you again just before Christmas. Until then our best wishes to you and your family.

Ciao for now
Andrew & Maria




P.S., are you off on vacation...anywhere? Please book through our site! Here's the link to bookmark. It won't cost you a cent/penny more and helps Maria and I to cover some of our expenses.
P.P.S. Please keep visiting often and I would suggest that you subscribe to the blogs on each of our sites if you have not already done so, you will automatically receive updates and new articles as they are added.