,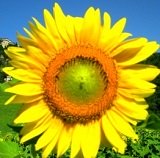 Welcome to My Italy in October


Last month,when I left you I was about to pop the lasagna in the oven. Well the big news is that it came out wonderfully... so I can now officially cook lasagna!
Now that I've got my little boast out of the way let me tell you what we have for you this month.
We start off on the Coast of the Gods, then we head to the Lake of Dreams, before spending the night in the tower at the Castle of Peacocks. Sound okay to you?
Dinner tonight is gnocchi and our recipe now includes a video so it is even easier to prepare.


One thing - if you don't have HTML enabled not all the links will be highlighted and they won't work. If that is the case just copy and paste them into your browser. Copy up to where it says .html

1) Coast of the Gods


Way down at the bottom of the Italian Boot is the Coast of the Gods. The jewel in the crown of this coastline is Tropea and everyone who visits falls instantly in love with the town. Why not discover it for yourself?
2) Lake of Dreams


Sometimes bigger is best but when it comes to Italian lakes that isn't always the case. Just have a look at lovely little Lake Orta, often called the Lake of Dreams – here's more.
3) Castle of Peacocks


When Maria and I lived in Turin there was one "escape" we always chose when we were looking for a romantic weekend away – it was the Castello di Pavone (Castle of Peacocks). Here's all you need to know.
4) Time for Dinner
I've often heard from people who tell me how much they loved eating gnocchi while in Italy. Well now you can take your gnocchi with you – anywhere you go - with our simple recipe and there's even a new video to make it easier to follow. Here is the recipe.


---


That's all our news for October and we'll be back next month. Hope to see you on Facebook in the meantime.

Ciao for now
Andrew & Maria




P.S., are you off on vacation...anywhere? Please book through our site! Here's the link to bookmark. It won't cost you a cent/penny more and helps Maria and I to cover some of our expenses.
P.P.S. Please keep visiting often and I would suggest that you subscribe to the blogs on each of our sites if you have not already done so, you will automatically receive updates and new articles as they are added.