,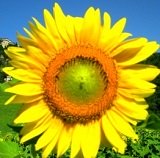 Welcome to My Italy in September


What a terrible tragedy last month's earthquake was. We posted on our Facebook page just after the earthquake and the wonderful comments left Maria and I deeply moved. The warmth and generosity of people can really add a little sunshine to life. Makes you realize it isn't all doom and gloom like the news media would have us believe.
This week we feature Le Marche, where a friend runs some incredible tours which can be tailored to your particular needs. Visiting Le Marche and Umbria will help support tourism in these regions, now on their knees thanks to the earthquake.
Which are the loveliest towns and most beautiful cities in Italy? We'll try to answer these impossible questions. Then we look at things that say... Italy!


One thing - if you don't have HTML enabled not all the links will be highlighted and they won't work. If that is the case just copy and paste them into your browser. Copy up to where it says .html

1) Earthquake


Pescara del Tronto in Le Marche was one of the towns hardest hit by the earthquake. Although most of Le Marche was not affected, the tourists have stopped visiting; a further cruel blow to the region. Therefore, if you can, do visit a region of Italy that is one of the loveliest of all Italian regions. Here's a little on those tours of Le Marche that I mentioned in my introduction.
2) Best Cities


The best cities in Italy are________? Well the question is impossible but here's our attempt at an answer.
3) Loveliest Towns


Not satisfied with the best cities we decided to make list of the most beautiful towns. You can see the list here.
4) Reminders of Italy
Even if you are far from Italian shores certain things will bring you right back to Italia. These are some that work for us every time.


---


Last month my attempts at cooking worked so well that I am now trying my hand at lasagna using Maria's wonderful recipe. I'm about to put it into the oven so hold thumbs :-)

Ciao for now
Andrew & Maria




P.S., are you off on vacation...anywhere? Please book through our site! Here's the link to bookmark. It won't cost you a cent/penny more and helps Maria and I to cover some of our expenses.
P.P.S. Please keep visiting often and I would suggest that you subscribe to the blogs on each of our sites if you have not already done so, you will automatically receive updates and new articles as they are added.