Tour of Le Marche Itinerary
The first thing that will strike you in Le Marche is the wonderful bucolic landscape...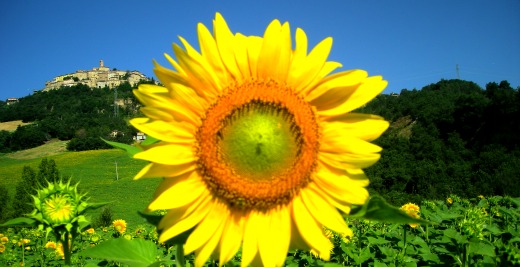 Then, over the next few days, you'll be enchanted by the rich cultural heritage, the architecture and the quality of the local produce.
We'd like to help you get under Le Marche's skin, you'll meet local artisans and experience authentic Italian rural life.
With the help of a friend who was born and raised in the area and is extremely passionate about the traditional Le Marche way of life, we are pleased to offer you the one le Marche itinerary that will allow you to experience this lifestyle that has remained unchanged for centuries.
Your Host

Moreno grew up on his father's farm where life was as sweet as the ancient apple varieties they nurtured. Varieties such as the Mela Rosa dei Monti Sibillini, Slow Food approved, and winner of the best gastronomic reviews an apple is ever likely to get.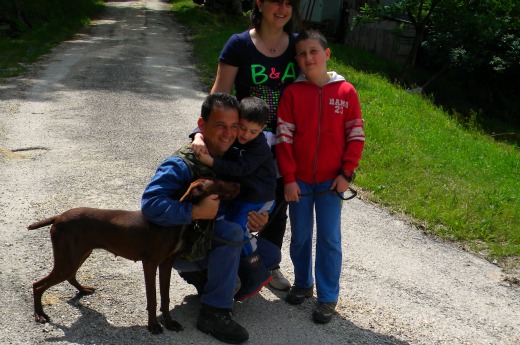 His dream has always been to share this treasured land with the world and to this end he graduated from the University of Macerata with a degree in Tourism and rural Marketing.
He now works with many influential leaders of the Slow Food Movement, frontrunners in Italian gastronomy and he has appeared on Channel 4's "Feast with Heston Blumenthal".
The great news is that he has kindly agreed to share a tailor made journey through the landscapes and villages of his childhood with my site's visitors...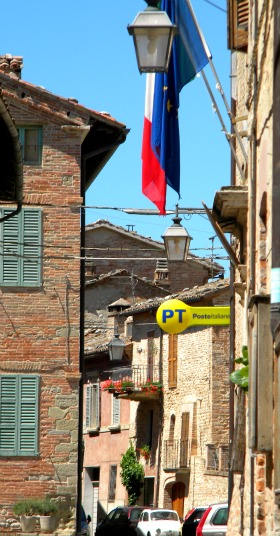 Marche with Moreno

 Day 1: Welcome to Le Marche

    Welcome wine tasting followed by dinner at a carefully selected hotel


Day 2: Medieval Villages & Pottery

    Enjoy a breakfast in the hotel

    Visit to the Medieval Village of Ortezzano

    Lunch in a local restaurant

    Visit a Pottery lab in Montottone Village

    Return to the hotel and dinner out

Day 3: Truffles

    Breakfast in the hotel

   10:00 am: Class making fresh pasta with truffle sauce and a wine tasting of local wine.
We leave the fresh pasta to dry while we meet the our truffle hunter and head out into   the woods where we hope to find something.
Expect no more than an hour of walking through lovely scenery while truffle hunting and then  ead back to the hotel for a hearty and very welcome lunch of pasta and fresh truffles, other local dishes and of course the local wine!  

 4pm finish the truffle hunting and we'll visit lovely Amandola Village and then it is back to the hotel. 

 Dinner at the hotel

Day 4: Wine

After breakfast we'll visit the winery of Filippo Panichi where you will be invited to taste his wonderful wines.

Enjoy a lunch in the winery and then we visit the beautiful city of Ascoli Piceno ( the city of 100 towers)

Aperitif in one of the historic bars of the City

Return to the hotel.

Dinner out
Day 5:
Breakfast at hotel and then you'll depart for your transfer to Rome Airport
Tour Prices:
742 Euros per person in double rooms

The price includes;

    DAY 1: welcome dinner and wine


    DAY 2: Visit to Ortezzano , Lunch in the restaurant and visit to the pottery laboratory

    DAY 3: Truffle Hunting ( hunting, cooking class, wine tasting, lunch)

    DAY 4: 1 wine tasting lunch included and, lunch,


Not included:  Dinner out except for the first dinner


MINIMUM 2 PERSONS
About the Hotel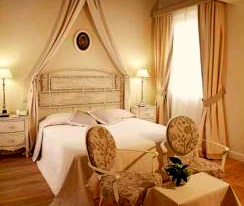 We have selected a splendid 14 bedroom boutique hotel, which was once a 17th century noble residence. Situated in the heart of Ascoli Piceno and only two steps away from the famous Piazza del Popolo.

You are assured of impeccable service, a lovely breakfast garden, tasteful furnishings and great lightning dominated by the local white travertine stone from which the whole town has been built.



PRICES HOTEL:

Standard room for two €133

Prestige room for two €156