,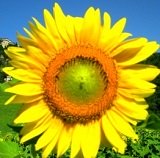 Welcome to My Italy in September


It has been another busy month for us and finally we are seeing some progress on the "Secret Italy" club, except that the experts now tell us we should change the site to a secure platform by changing from http to https. It means more time and expenses :-(
Assuming all goes well we should be ready to launch by the end of October., you'll be the first to know the moment we are ready. Because numbers will be limited I'd like everyone who subscribes to the newsletter to have first option.
What else do we have this month? A little on learning Italian, books that will transport you off to Venice, some gorgeous photos of the Amalfi Coast and, as the days get shorter, a look back on summer days in Venice.


One thing - if you don't have HTML enabled not all the links will be highlighted and they won't work. If that is the case just copy and paste them into your browser. Copy up to where it says .html

1) Talking Italian


I fell in in love with Italy before I met and fell in love with Maria. I even spoke Italian before we met.

How did I learn? Well, when I was 21, I spent a few weeks at a language school in Italy. It changed my life. I started on a journey that led to me living in Italy.

Prepared to risk your life being changed forever? Click here.
2) Venice in a Book


Very few books manage to convey the magic atmosphere of Venice. There are exceptions, like the first book on this page.
3) Beautiful Photos


Somehow, my photos never quite capture the beauty of the Amalfi Coast - thank goodness we've had help from some fabulously talented photographers, people like Jim DeLutes who took these photos.
4) The End of Summer
Summer days are gone, all that remains are the memories and the photos. Click here for a last look back at the summer that was.


---


That's it for September and, hopefully, next month we'll be able to share with you the launch of "A Secret Italy" - hold thumbs for us please.

Andrew & Maria




P.S., are you off on vacation...anywhere? Please book through our site! Here's the link to bookmark. It won't cost you a cent/penny more and helps Maria and I to cover some of our expenses.
P.P.S. Please keep visiting often and I would suggest that you subscribe to the blogs on each of our sites if you have not already done so, you will automatically receive updates and new articles as they are added.