I've always wondered what life is like in the Vatican; what it would be like to go beyond the areas where tourists are allowed. Well, one of our readers sent me a wonderful story of a visit into the inner sanctum of the Vatican. I'll share it with you today.
What else do we have this month? A visit to the green heart of Italy. To the region of Le Marche, where rolling hills and medieval villages remain largely tourist free and where the welcome is always warm.
Lastly, we've a little about our ItalyMammaMia group. It's a free alternative to our subscriber group.
Inside the Vatican?


Invited by a Monsignor, Jim Perkins gets the opportunity of a lifetime. Allowed beyond all the outer security, he discovers the insider's Vatican.

It really is a fascinating tale and some of the artwork is breathtaking, like this map, painted in 1601. It is just one of the many wonders Jim encounters.

Click here to see the rest of Jim's adventure.
Emerald Italy!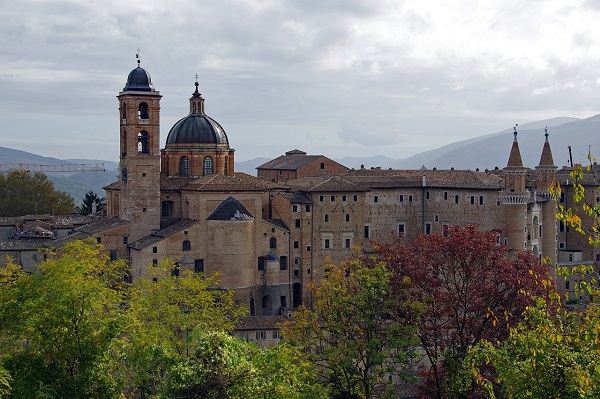 It still amazes me how the Marche region of italy can be so wonderful and yet, even in July, you'll find few tourists around. Despite being so near to Tuscany and Umbria it seems to have largely escaped the attentions of the mainstream media, popular imagination and Hollywood stars.

I hope it stays like that.

It means that you and I can enjoy a beautiful corner of italy without all the commercialization. People here still offer you an incredibly warm welcome and are genuinely grateful that you chose to visit their region.

And what a region it is!

Here's what it offers.
ItalyMammaMia!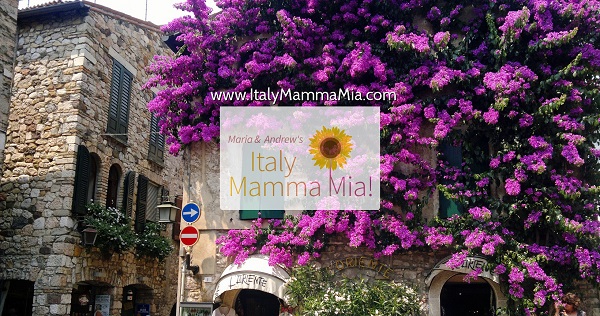 Our ItalyMammaMia group is a home for anyone who loves Italy. I know that is you, so, if you haven't already joined then Maria and I would love to have you in the group.

Because of time constraints we aren't as involved personally as we are in the smaller subscriber group, but there are so many kind and helpful people who would love to share in your experiences of Italy.

They'd also be happy to help you plan your next visit or share some ideas on what to do, where to visit.

Become a part of the ItalyMammaMia village here.


---

We are off exploring tomorrow and I need to pack. Trouble is I hate packing and I'm completely hopeless at it :-(

Until next time.

Ciao
Andrew & Maria

P.S., are you off on vacation...anywhere? Please book through our site! Here's the link to bookmark. It won't cost you any more and helps us to cover some of our expenses.