,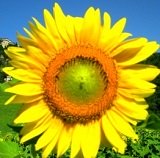 Welcome to My Italy in February


I love strolling about Italian towns, taking in the sights and sounds. Maria is never so aimless... she shops at the same time ... and with determination.
Now me, when I have to shop I know what I want and head to the appropriate store and buy it. Then it's back to taking in the atmosphere or sitting in a piazza with a cappuccino.
So, when it comes to shopping guides, I'm not the person to write them. That's why, of the three we have for you this week, two were researched by Maria, and one by a friend.
Just writing about shopping has pretty much exhausted me so onto other things.... like exploring the Veneto and then a fairy tale village called Macugnaga.


One thing - if you don't have HTML enabled not all the links will be highlighted and they won't work. If that is the case just copy and paste them into your browser. Copy up to where it says .html

1) Macugnaga


You don't always need to visit the "famous" cities and towns of Italy. Sometimes the most memorable experiences are awaiting you in tiny towns that nobody has ever heard of. Macugnaga is one such town. Enjoy then this story of Christmas in an enchanted setting.
2) Beyond Venice


Inland from Venice lies the Veneto; where ancient hill-towns, historic cities, soaring mountains, vineyards and lakes offer the chance to make memories of a lifetime. Many people never venture much beyond Venice but I know that isn't you. I know you love discovering the real Italy so click here to explore.
3) Shopping


I promised you shopping and shopping it is. Let's start in Venice.
4) More Shopping
Still up for more shops? Well then there's Milan (read more here) and Turin, a city we called home for ten years and still Maria's number one choice for shopping.


---


Hope you enjoyed the shopping this week, best thing is that you didn't need to spend a cent ;)

Ciao for now
Andrew & Maria




P.S., are you off on vacation...anywhere? Please book through our site! Here's the link to bookmark. It won't cost you a cent/penny more and helps Maria and I to cover some of our expenses.
P.P.S. Please keep visiting often and I would suggest that you subscribe to the blogs on each of our sites if you have not already done so, you will automatically receive updates and new articles as they are added.