,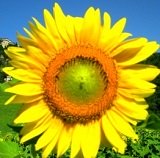 Welcome to My Italy in February


With summer soon to be coming to Italy, how about planning your trip to the seaside?
Days filled with long lunches overlooking those deep Mediterranean blues, the aromas of seafood spaghetti and summer flowers in the air, lots and lots of gelato -as only Italians can make it - and narrow lanes of medieval villages just inviting you to explore. If you're up for such strenuous days then we've three towns you'll want to consider.
Not only that, but even before you arrive in Italy we've a taste of the Italian seaside for you -with Maria's clams and spaghetti recipe.


One thing - if you don't have HTML enabled not all the links will be highlighted and they won't work. If that is the case just copy and paste them into your browser. Copy up to where it says .html

1) Portofino


The first time I saw Portofino it felt as if I was in some sort of movie, this was the Riviera of James Bond movies, that vision we all have of the Italian Riviera. Now, many years later, I still love it just as much. Here's our guide to this perfect Italian seaside town.
2) Tellaro


When the tourists and cruise passengers get too much in places like Portofino and the Cinque Terre you can escape to Tellaro. A little seaside haven, off the radar screens of most, and as beautiful as the Cinque Terre towns. Click for more.
3) On the Right Track


Cycling along the old railway tracks, stopping at little villages for a gelato and a dip in the sea; some of our happiest memories as a family have been made between San Lorenzo al Mare and San Stefano al Mare.
4) Spaghetti with Clams
A taste of the Italian seaside, endless summer days and the dolce vita in every mouthful. Imagine what eating an entire plateful will do for you! So take your your taste-bud's on a journey to Italy.


---


We still have a few more places left in our Secret Italy Village, it is amazing what wonderful conversations are going on there and we've now over 45 destinations in the subscriber section of the website. It only costs $50 for a lifetime membership and numbers are limited so if you haven't yet joined you are welcome to do so here.

Ciao for now
Andrew & Maria




P.S., are you off on vacation...anywhere? Please book through our site! Here's the link to bookmark. It won't cost you a cent/penny more and helps Maria and I to cover some of our expenses.





P.P.S. Please keep visiting often and I would suggest that you subscribe to the blogs on each of our sites if you have not already done so, you will automatically receive updates and new articles as they are added.