,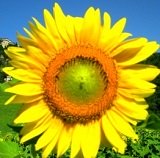 Welcome to My Italy in June


Do you enjoy exploring little hill towns, where the cobbled lanes are often wide enough for only for a man and his donkey to pass, and where stunning discoveries and awe-inspiring panoramas await at every turn? Well you're in luck - we've one of the best this month. It is one most people have never heard of, in an Italian region that few visit.
Then there are trains... I always get a lot of questions about them at this time of year so I thought I'd share a little about how to find the timetables etc..
Lastly, we've two towns you can only get to by train (or boat).


One thing - if you don't have HTML enabled not all the links will be highlighted and they won't work. If that is the case just copy and paste them into your browser. Copy up to where it says .html

1)High on a Hill


You'll see San Leo long before you arrive. The church steeples and the towering castle dominate this town precariously balanced on its cliff-top. It sometimes seems that not much has happened here for the last 500 years; the piazza looks the same as it must have back then – just the tiny gelato cart adds a little modern color. Here's more on San Leo.
2) Simply Beautiful


Air perfumed with the aromas of jasmine and lemon, dappled sunlight dancing beneath vineyards. Far below the sea sparkles in the bright sunshine. Ahead the cottages painted in summer hues cascade down to a tiny bay of bobbing fishing boats. The town is Vernazza, and many call it the loveliest of all the Cinque Terre towns. It definitely is a gorgeous gem – Have a look at these photos and I think you'll agree.
3) Anyone for Rock Jumping?


Great ceramics, a huge rock to jump off into the sea and the best focaccia on the entire Cinque Terre. That's just some of what pretty little Manarola has to offer. This is the entire list.
4) Training for Italy
Trains in Italy are an absolutely wonderful way to travel between main cities and towns although, should you want to explore the countryside, a car is better as I explain in this article. If you are planning to travel around by train the site to visit is Trenitalia.it – they are the "official" site and have all the timetables etc. that you'll need.


---


We are off to the seaside tomorrow so I really have to run. I look forward to catching up again next month.

Ciao
Andrew & Maria




P.S., are you off on vacation...anywhere? Please book through our site! Here's the link to bookmark. It won't cost you a cent/penny more and helps Maria and I to cover some of our expenses.
P.P.S. Please keep visiting often and I would suggest that you subscribe to the blogs on each of our sites if you have not already done so, you will automatically receive updates and new articles as they are added.