,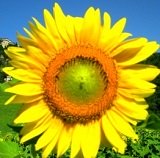 Welcome to My Italy in July


Thank you for all the wonderfully positive messages regarding the "secret Italy" idea we mentioned last month. Your support means so much to Maria and I.
As I write this I am sitting enjoying a wonderful aperitivo in a little town in Le Marche, looking out across rolling hills where towns perch like galleons run aground, spires of golden stone rising high above the deck – so unreal you might imagine there's a fairytale going on inside each one. This truly is the Italy I love and we'll take you to two "fairytale" Marche places this month.
Recipe today is one a friend of ours from Tuscany shared with us and it has since become a household favorite.
Then, for all those who've asked us lately, we've a few fabulous places to stay on the Amalfi Coast.


One thing - if you don't have HTML enabled not all the links will be highlighted and they won't work. If that is the case just copy and paste them into your browser. Copy up to where it says .html

1) Conero Coast


Conero is Italy's forgotten coastline, along these Adriatic shores lie some charming little towns and unforgettable scenery – discover this part of Italy for yourself.
2) Mondavio


Mondavio is one of those Italian towns I've often felt I'd be very happy to live in – here's what's so great about the place.
3) Amalfi Hotels


Along the Amalfi coast are hotels that are almost tourist attractions in their own right – some are converted old villas, one is a convent. Each one seems to capture the enchantment of this coast within their very walls. These are the ones we really love.
4) Melanzane al Forno?
Melanzane seems to be called something different in just about every country. Cook it in the way our friend from Tuscany taught us and you'll fall in love with melanzane, aubergines, brinjals, egg-plants... call it what you will - all that needs be said now is buon appetito! Oh, nearly forgot, click for the recipe.


---


Well, the aperitivo is done – now we've the difficult decision on where to head for dinner which, in Italy, is always a lovely problem to have to face. Until next month it is ciao from us.

Andrew & Maria




P.S., are you off on vacation...anywhere? Please book through our site! Here's the link to bookmark. It won't cost you a cent/penny more and helps Maria and I to cover some of our expenses.
P.P.S. Please keep visiting often and I would suggest that you subscribe to the blogs on each of our sites if you have not already done so, you will automatically receive updates and new articles as they are added.