Buongiorno !
Welcome to the latest edition of our MioMyItaly & ItalyMammaMia newsletter. I'm excited to share with you a delightful blend of Italian highlights, travel inspiration, and mouthwatering recipes. So, let's head straight to the small town of Mondavio, and then it is off to discover the city of Trieste we go before enjoying Maria's irresistible Cannelloni!

Spotlight: Discover Charming Mondavio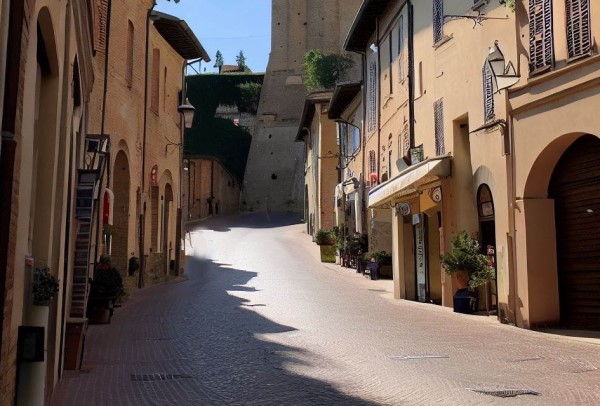 Last summer, Maria, William, and I had the pleasure of exploring the enchanting village of Mondavio in the breathtaking region of Marche. We were transported back in time as we strolled through its medieval fortress, the Rocca Roveresca, perched high on a cliff. The quaint streets and warm hospitality of the locals truly captured our hearts. Mondavio is a hidden gem that we highly recommend exploring!


Trieste's Coastal Charms


A recent family adventure took us to the captivating city of Trieste, nestled along the stunning Adriatic coastline. We were spellbound by the blend of Italian, Austrian, and Slovenian influences in its charming Old Town. The narrow alleyways, historic cafés, and breathtaking views of the sea left us in awe. Don't miss a visit to the majestic Miramare Castle—it's a must-see! Trieste is a city that effortlessly combines history, culture, and coastal beauty. Discover Trieste's magic here.
Unleash Your Inner Chef with Cannelloni


It's time to indulge in the ultimate comfort food—Cannelloni! Maria has crafted a mouthwatering recipe just for you. Discover how to create these delightful pasta tubes filled with a heavenly blend of cheese, spinach, and aromatic herbs. Topped with a luscious tomato sauce, Cannelloni is a true celebration of Italian flavors. Get ready to savor every bite!
Explore Italy Your Way
If you're dreaming of an extraordinary Italian adventure tailored to your preferences, look no further. Our personalized travel experiences will take you to stunning coastlines, captivating historic cities, and hidden gems off the beaten path. Let us help you create unforgettable memories. Click here to start planning your dream Italian getaway.

---

That's all for now! Thank you for all your support and we'll be back with more news for you, straight from Italy, next month.


Andrew & Maria


Booking Accommodation?
, we'd love for you to book through our site! Here's the link to bookmark. It won't cost you anything more and helps us to cover some of our expenses.