Trieste - Unique and Charming

Giacomo Perasti is one of the "villagers" of our fast growing Facebook community. He is from Trieste and shared a little about his home city, a city he loves.
I'll get onto what Giacomo says about his city in a moment but I'd first like to say that Trieste is well worth a visit.
This is, perhaps with Turin, Italy's greatest cafè culture city with some wonderfully old and elegant cafès - most famous being the unforgettable Caffè San Marco. Once known as Vienna-on-sea, the elegance of Vienna is everywhere still, in the culture, architecture and feel of the city..

If you do visit Trieste and need a place to stay, consider the James Joyce Hotel (click for details). The hotel can offer advice on the favorite haunts, homes and the museum dedicated to this great writer who spent a lot of his life in Trieste. 
The tourist office in Via dell'Orologio 1 on the corner of the main city piazza, Piazza Unità d'Italia, can offer maps of the "James Joyce Route" and lots of other information too.

Now it's Giacomo's turn to tell you about his city....
Trieste is embraced by the sea. A natural harbour it has always been unique, unlike any other city in architecture or character.
History has made the city what it is today. The influences are to be seen everywhere from Roman to Venetian to Austrian. Then the terrible century, the world wars and the tragic return to Italy.
This city is another world. It is of the east and of the west, it is crossed by borders, it is a meeting place. Beautiful, surprising with the variety of architecture, fruit of the edict of toleration by Austria which opened the door to religious minorities. It all comes together in  the great square: on the shores of the sea, bearing the name of the unification of Italy. There is the municipality, two palaces, a historic Caffè, the old Lloyd's building.
Churches and places of worship are scattered throughout the city, the variety reflecting the city's historic role as a bridge between east and west and a delightful fusion of the colorful cultures that have helped to create the unique atmosphere to be felt here. The Cathedral of San Giusto, Europe's largest Synagogue, the Serb Orthodox Church, the Greek one too...there's so much to see.
Trieste is suspended, between the sea, its history and modern Europe,  I hope it never changes - you're too good to change Trieste.
Giacomo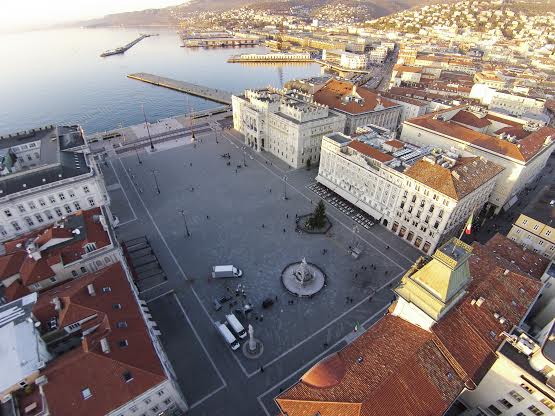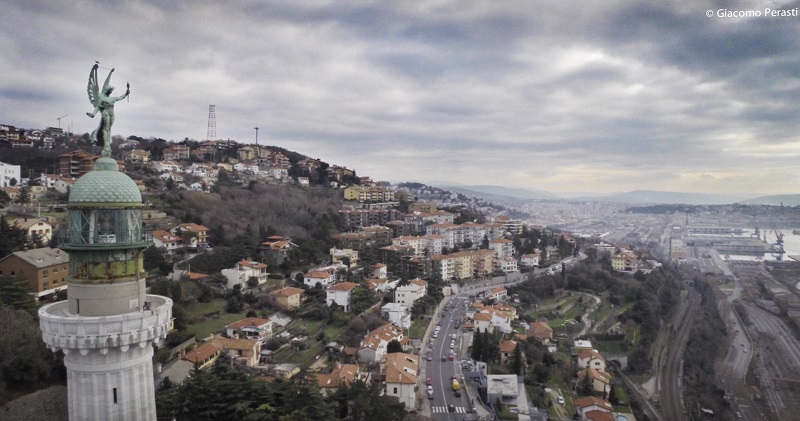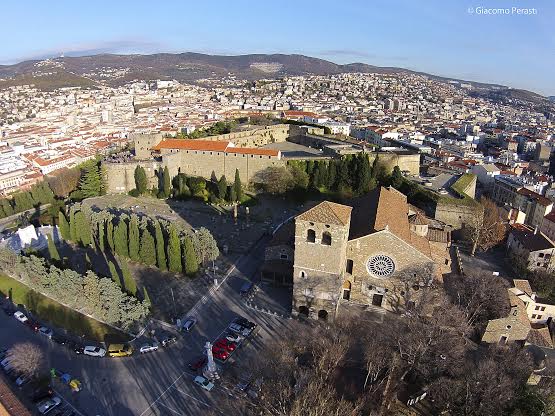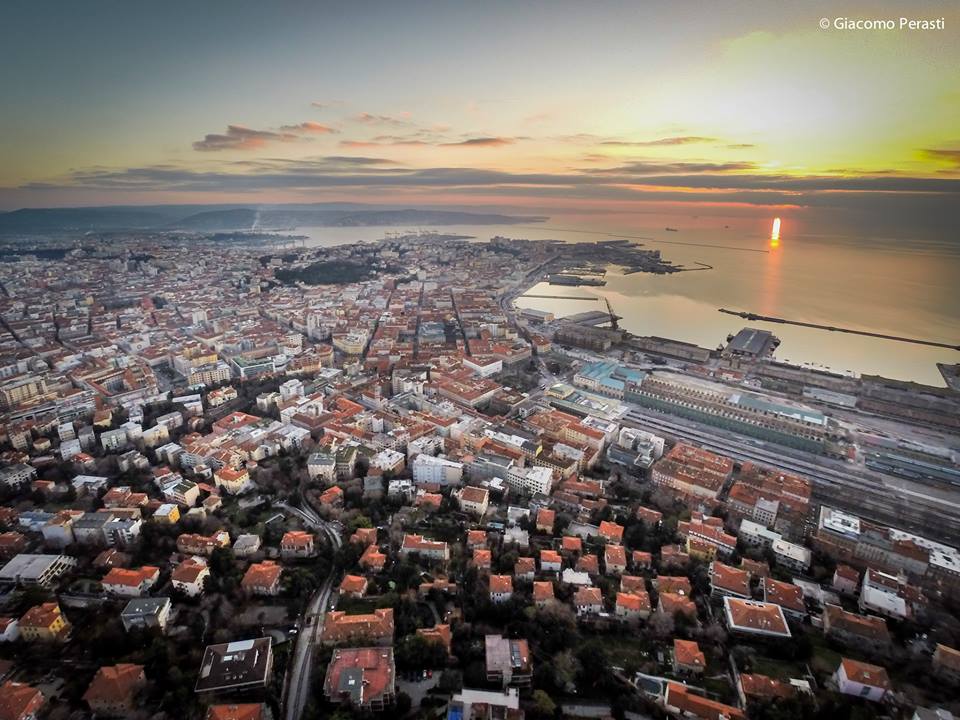 Home

›
Galleries of Italy
› Trieste Italy