My Italian Story
My name is Andrew, I moved to Italy with my wife Maria many years ago and it was in Italy that my son William was born.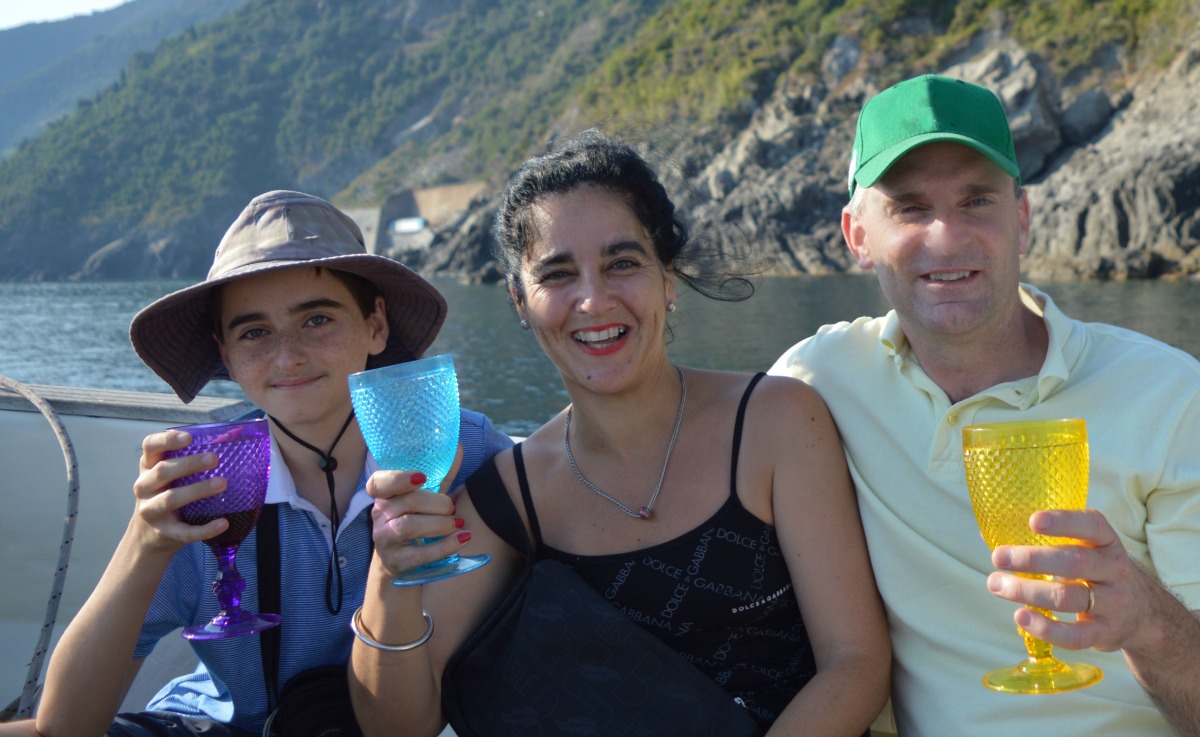 The MioMyItaly team
Piedmont is perhaps the most beautiful Italian region. A place to enjoy good food, warm people and savour the joys of life in a lovely corner of the world.

A New Start?
After years in the business world in Italy I decided that I needed more. I felt life was passing me by. I lived in a lovely part of the world but spent my life working and the stress was starting to effect my health.
I decided that enough was enough. I wanted to do something I enjoyed. My dream was to build a website on Italy offering only honest advice and personally vouched for recommendations.
I wanted to share everything that I had discovered in my time in Italy. I wanted others to share and experience my passion for this magical place.
Yea, sure! I hear you say what's the big deal about setting up a web site?
Well did you realize 99% of websites fail and I knew no tech stuff. In fact I still don't know much about tech and yet now we have three websites - this one plus one about Venice and another one about the coastlines of the worlds called ExquisiteCoasts.com.
Anyway, for me the biggest step was deciding I needed to change my life. Once I had done that I had done the hard part, I had silenced the doubter within...
So How Did I Do It?
Well it took a few dismal failures before I finally stumbled across the answer. I guess I was just determined and never gave up. Then one day I discovered Solo Build It!.  
Many people put up websites with things like Wealthy Associates and Wix but nearly all fail. It's because nobody else out there teaches you how to build an online business.

Solo Build It! allowed me to convert my passion, into a business and not just a website. Take a peek at what your passion can do.
Read the full Solo Build It review my wife Maria wrote here. It should answer any questions you may have should you like to change your life too.
Anyway, we now are able to devote our lives to sharing Italy. Our dream had come true.
There is always something new, never a year goes by when we don't discover at least a dozen wonderful little villages, villages with hardly a tourist to be found.
Restaurants too, the sort we love, not Michelin star restaurants, but those offering cooking just like Maria's mamma's cooking and, of course, we love sharing those old traditional recipes from Maria's family and other Italian families.
The recipes come from the length and breadth of Italy - for example: we've a Cannoli recipe from an aunt in Sicily, Tiramisu from a friend who wrote a book about tiramisu, Lasagna too and so much more.
My son too is more involved these days. He is in charge of making the videos we feature on our YouTube channel and on our ItalyMammaMia website.
We hope that you will join us. Let's explore Italy together!
If you enjoy my site I'd love your support.

All you need do is book via this link, or any of the hotel links on the website. It can be for travel to Italy... or anywhere else on earth.
You'll get the best deal available, and the income helps us stay independent and to keep bringing you the best of Italy.