Books on Sardinia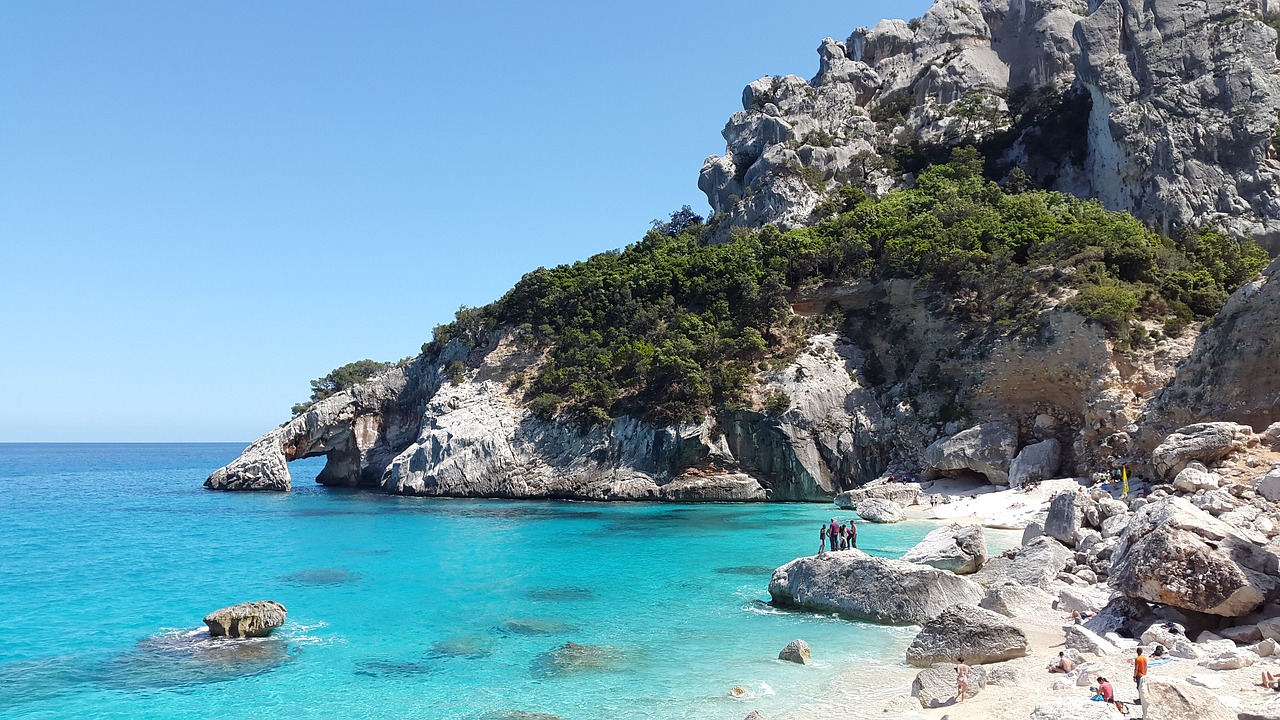 Travel guides and well written books on Sardinia are not that numerous. Fortunately though there are a number of beautiful books that do the island justice.
There really is something for everyone on the list, from humorous travelogues, something by a Nobel Prize winning author, a magnificent recipe and coffee table book and even the classic Sea and Sardinia by D.H. Lawrence.
This then is my personal selection of the best books on Sardinia...
Foods of Sicily & Sardinia and the Smaller Islands
Not exclusively about Sardinia but rather about Sicily and Sardinia and the other Italian islands. This book is a delightful journey of exploration into the cuisine of these Islands. Countless wonderful recipes and beautiful illustrations make this a must for those who love Sardinia and enjoy good food. One of the best books on Sardinia you will find.
The Lead Goat Veered Off
My pick – definitely the best of books on Sardinia, travel or otherwise. If you read just one book about Sardinia read this one. The book tells a very humorous tale of a three month bicycle trip around the island. Very successful at conveying a real taste of life on Sardinia – I really laughed myself silly.
DK Eyewitness Travel Guide Sardinia
One of the best Sardinia travel guides around. Whether you are looking for the best beach in Sardinia or historical sights and towns to visit this book has it pretty much covered. The best of the travel guide type book. Read it before you go for ideas and take it with you on holiday. A very useful travel guide, even if it isn't your first time in Sardinia.
Reeds in the Wind
Only recently translated into English, this book is by Nobel Prize winning author Grazia Deledda. It is a moving account of Sardinia at the turn of the century. A must read for anyone who really wants to understand a little more of Sardinia and the history of Sardinia.
Sea and Sardinia
Sardinian travel writers don't come much better than D.H. Lawrence. An evocative account of the period he spent in Sardinia in 1921. Captures the essence of Sardinia and Sardinian life beautifully. Highly recommended for anyone who admires Lawrence or loves Sardinia.

Sweet Myrtle and Bitter Honey: The Mediterranean Flavors of Sardinia
Sardinian cuisine is wonderful but there are very few books that do it justice - this is the best of them. Many of the recipes in this book are not to be found anywhere else except Sardinia. Magnificently illustrated, this book is much more than a recipe book and the chef's love of Sardinia and the cuisine of Sardinia is very much in evidence.
Read A Great Book?
Why not share it with us?
Need a great Beach Hotel in Sardinia? Try these!

Discovered! The best beaches in Sardinia.



If you enjoy my site I'd love your support.

All you need do is book your accommodation via this link, or any of the other hotel links on the website. Whether it's for travel to Italy... or anywhere else on earth, your support means the world to us.
You'll get the best deal available, and the income helps us stay independent and to keep bringing you the best of Italy.