Discovering Piedmont
Piedmont is Italy's most varied region and arguably the most beautiful. Join me, and my lovely Italian wife Maria, on a journey through this enchanting land where the "real Italy" is still going strong.
Unchanged by tourism hidden gems are scattered throughout. Ten years we lived in Piedmont and what discoveries we made! This page shares many of the hidden gems.
The diversity of landscape is incredible, ranging from the snow capped Alps with their famous ski resorts through to rice paddies. This diversity of landscape is matched only by the variety of cultures and traditions.

Want to spend time in this bucolic landscape seen below? Then be sure to make the Corte Gondina your base.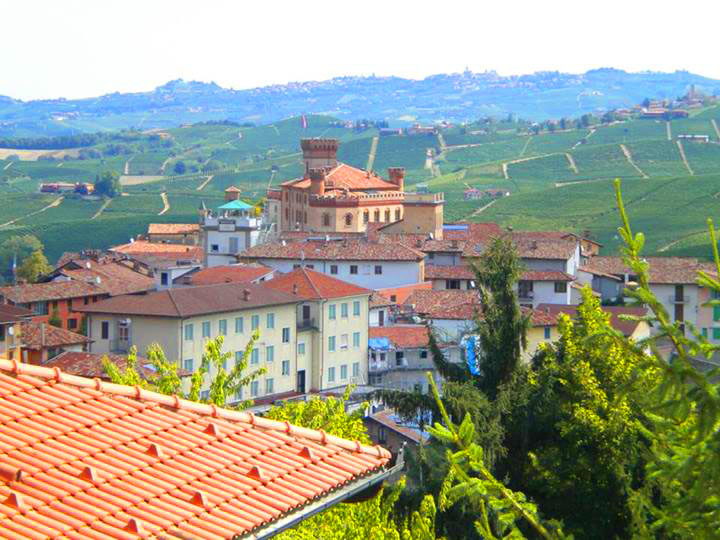 Best Place to Stay in Piedmont
To really get the most out of your time in Piedmonte I would suggest that you stay in one particular part of the region allowing you to get closer to what living here is really like. If you like castles then a great place to stay is the Pavone Castle (Castello di Pavone).

The Langhe wine region (see photo above) is one of the loveliest parts of Piedmont and you really should try to spend, at the very least, a couple of days here. If you do visit the are then these are some exceptional places to stay.
Prefer to rent a holiday home in Piedmont?  Try these.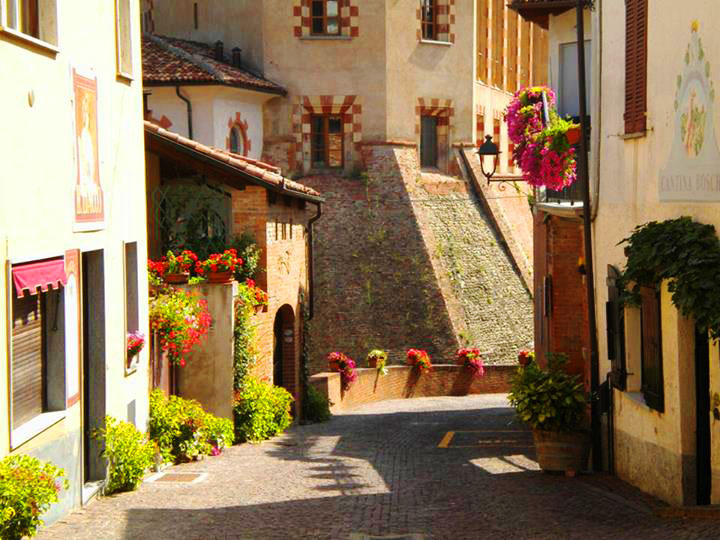 Where to Begin?
Start with our guide "10 Days in Piedmont", it provides a selection of wonderful things to do.
Read the guide? Let's start discovering Piedmont...

Exploring

I'll begin in Turin/Torino (read our guide here), an elegant and beautiful city with a magnificent setting.

The city, once the royal capital of Savoy, is still regal in appearance with wide  arcaded avenues and many magnificent palaces and royal residences.
The cuisine of Turin is perhaps the best in Italy - a delightful combination of the of France and Italy. Perhaps the original fusion cuisine and in my opinion by far the best!
In Turin the fashions of the Royal Court dictated the menu of the day. Hence some of the most sophisticated Italian recipes originate in Turin and the elaborate pastries, chocolates and antipasti recipes bear this out.
Chocolate from Turin is like no other, it should be seeing they invented it! You can read about why it's so great and which are the best ones to buy here. 

Drinks before Dinner?
In Turin drinks before dinner is not a quick tot before getting on with dinner, it is an art form like nowhere else. It is no secret that vermouth was invented here and that Turin is the home of Martini and Cinzano.
The whole antipasti tradition is also taken to dizzy heights – a veritable delight for gourmands.
Besides the great food Turin is an elegant city, located in a beautiful setting, and should not be missed. 
The Piedmont Alps, Castles, a Monastery and the Great Wall
These mountains dominate the landscape and can be seen from nearly all the towns of the region. For many years I used to sit in my office in Turin gazing out the window at them and wishing I wasn't in the office.
The mountains are in many ways, thanks to the great skiing, the best known area of the Piedmont region. Places like Sestriere and Bardonecchia are well known names to keen skiers.
Best of all is the fairy tale village of Macugnaga, which few tourists visit but it is absolutely enchanting - completely unspoiled by tourism. 
Piedmont's mountains, however, are not given over entirely to skiing.

One of Italy's largest nature reserves Gran Paradiso is found in these mountains. Gran Paradiso is a perfect retreat for anyone wanting to escape from the rat-race for a while.
This is truly a great paradise and the name Gran Paradiso in fact means just this. No better place in Italy exists to hike, horse-ride and to just enjoy the silence.
The other mountain regions that are firm favourites of mine are the Val di Susa and the Valli di Lanzo.
The Val di Susa is my preferred choice.
One of the great attractions of this area is the famous castle which housed the man in the iron mask - the Castle of Exilles .
Another splendid place is a monastery, very like that of the famous novel - Name of the Rose . The monastery, called the Sacra di San Michele, is an unbelievable sight.
You need to see it to believe it.
The photos in our guide (click to view) will give you an idea as to what you can expect.
Well worth a visit too are the Chisone and Germanasca valleys.
Besides spectacular natural beauty, lovely little towns and a unique culture these valleys are also home to The Great Wall of Europe - the greatest defensive structure ever built in Europe and second only to the Great Wall of China in terms of length (view Chisone & Great Wall article here).

Piedmont's Lakes
The Piedmont region is also blessed with magnificent lakes.
Lake Maggiore is the better known of these lakes but my favorite, and the favorite of most Piemontese, is Lake Orta . It may not be as big as Lake Garda and the other Italian lakes but the lovely atmosphere and natural beauty more than make up for this and it is by far the most picturesque.
This to me is one of the most romantic places in all of Italy and my wife agrees completely.
It's perfect for that romantic long weekend or honeymoon!!

Carnivals and Festivals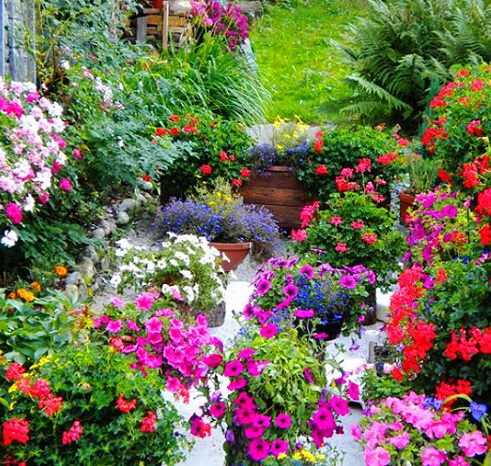 The Palio of Asti and the Carnival of Ivrea are two of the best traditional festivals.
Beware of the Ivrea carnival though – you need to love oranges in a big way and it gets very very wild!!!
Not far from Ivrea is a cobblestoned village called Candelo. One of Italy's loveliest, here the festival is far more restive than those of Ivrea. What is it all about? Click here to find out.

 Wine and Villages

Piedmont's wine route is perhaps the best of all Italy's wine routes. This area is known as the Langhe and the lovely town of Alba is at the heart of it
It is a place I absolutely love.
Home to the famous Alba truffle you will find a veritable feast of good and slow food (view article here), cheese, as well as the best Italian wines from the most famous of Italian wine grape varieties. In the name of research I have spent a lot of time sampling the wines - rather too many Maria (my wife) would say.
Hills and towns are every bit as picturesque as the better known Tuscan ones. In fact there are more hills per square mile here than in Tuscany and set amongst these hills are a few of my favourite villages - Barolo , La Morra and Neive.
Autumn is the time to visit, this is when vineyards are a blaze of colour and every small town has a local truffle, mushroom or wine festival. Nothing beats wondering around historic old towns savouring local delicacies and great cheeses.
Talking of old towns don't miss Saluzzo, a little to the west of Le Langhe. This wonderful and as yet undiscovered old town, perched on a glorious hilltop, is just superb.
Montiglio is another gem. One of the loveliest hill towns in Piedmont and should not be missed.
Not yet convinced?
Here are nine reasons you MUST visit Piedmont!

Where is Piedmont?
In the top left hand corner of Italy, a little to the left of Milan.

Search for anything and everything Italian below.


Discover Turin's chocolate.. read our guide!
If you enjoy my site I'd love your support.

All you need do is book via this link, or any of the hotel links on the website. It can be for travel to Italy... or anywhere else on earth.
You'll get the best deal available, and the income helps us stay independent and to keep bringing you the best of Italy.