Magnificent Italian Images
Italy is undoubtedly one of the most stunning countries in the world, boasting a rich cultural heritage and a plethora of natural wonders. The ancient villages, cities, and towns, combined with the unique light that bathes the country, create a paradise that is unmatched by any other.
While many photos aim to capture Italy's beauty, few manage to truly convey the essence and soul of the country. However, the photos we've compiled come close to doing just that. Some of them are my own, but most were generously shared by our Facebook followers, including a few professional photographers.
Others were captured by Italians and tourists from all over the world who share a deep passion for Italy and a keen eye for its beauty. These photos represent most parts of Italy and are grouped into various categories, allowing you to immerse yourself in the country's diverse offerings and truly appreciate its magnificence.
Whether you're planning a trip to Italy or simply seeking to escape into the country's unparalleled beauty from afar, we invite you to take your time and enjoy this collection of photos that showcase Italy's soul. We hope they inspire you to experience Italy's splendor firsthand and create memories that will last a lifetime.
So sit back, relax, and enjoy a visual journey through Italy's captivating landscapes, historic towns, and vibrant culture. These photos offer a glimpse into the heart and soul of this truly splendid country.
Some of the places you'll find here include: 
The Amalfi Coast is a stunning stretch of coastline in southern Italy that is characterized by steep cliffs, vibrant blue waters, and colorful villages. The towns of Positano, Amalfi, and Ravello are among the most famous, offering breathtaking views and a laid-back atmosphere that is quintessentially Italian.
Tuscany, is renowned for its rolling hills, picturesque vineyards, and charming medieval towns. The region is a popular destination for wine enthusiasts, foodies, and history buffs alike, and its idyllic countryside is the perfect setting for a relaxing vacation.
Venice, one of Italy's most famous cities, is a veritable maze of canals, bridges, and stunning architecture. The city's Grand Canal is one of the most iconic waterways in the world, while Piazza San Marco is home to some of the city's most beautiful buildings and monuments.
Rome, the capital of Italy, is a city that needs no introduction. The Colosseum, the Pantheon, and the Vatican are just a few of the city's most famous landmarks, while its narrow streets, bustling piazzas, and lively atmosphere offer a glimpse into modern-day Italian life.
Naples, located in southern Italy, is a vibrant and chaotic city that is known for its incredible pizza, stunning architecture, and lively atmosphere. The city's historic center is a UNESCO World Heritage site, and its many museums and galleries are a testament to its rich cultural heritage.
Sicily, Italy's largest island, is a unique and enchanting destination that boasts stunning beaches, ancient ruins, and a vibrant local culture. The island's capital, Palermo, is home to some of Italy's most beautiful architecture, while the Valley of the Temples is a must-see for history buffs.
Mixed Galleries
From the Blue Grotto to the Blue Bays of Sardinia
For thousands of photos of Venice Italy and the Veneto region please visit my wife Maria's site.

Facebook Galleries

Our Facebook followers (click to view our Facebook page) send us some amazing photos. They are so lovely that I have decided to share them with you. I hope you enjoy them.
Northern Italy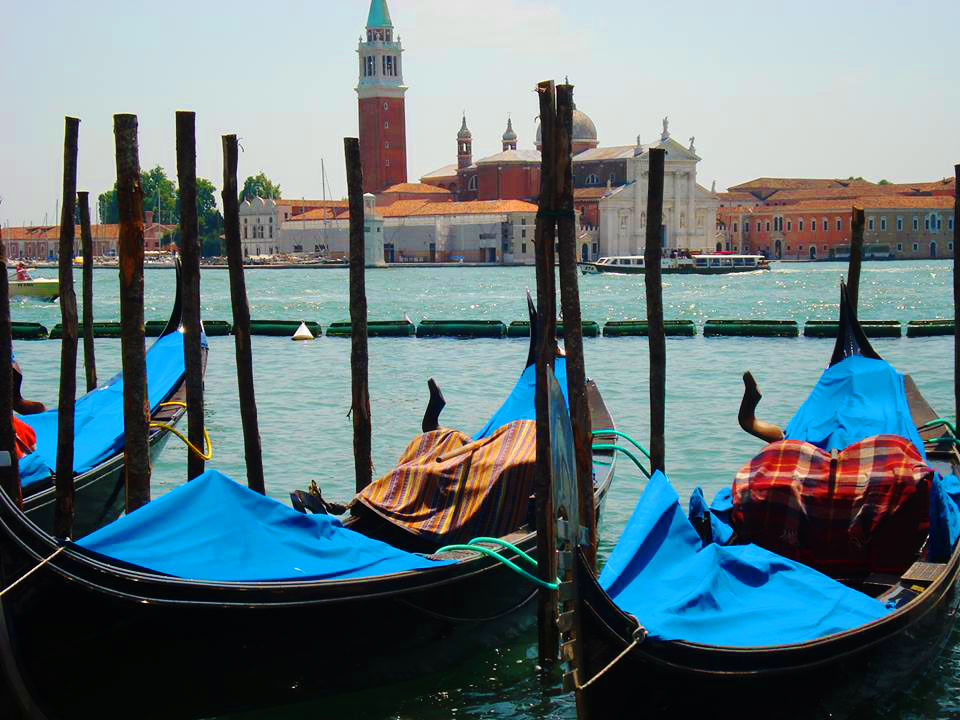 Doug's Northern and Central Italy with a dash of Amalfi

Central Italy

Mostly Umbria and Tuscany with a little Venice by Cristina
Bagnoregio - an awesome medieval hilltop town

Florence, Assisi, Rome and Pompei
Southern Italy

A Journey through Southern Italy
Life begins in Calabria for Canadian Mom
Southern Italy is good for you!
Italian Islands

Mostly Sicily with a little Calabria Venice and Florence mixed in
Other Tales from Italy
An American grandmother moves to Italy...alone!
A New York couple move to a farm in Italy
The story of an island, of finding ones soul and of whispering stones
Being an "Italian" wife and mother to 3 boys on the Cilento Coast
A vacation in Positano turns into forever
It started with just the thought of having a place on the Mediterranean
Have a story to share? We'd love to hear it!
If you enjoy my site I'd love your support.

All you need do is book your accommodation via this link, or any of the other hotel links on the website. Whether it's for travel to Italy... or anywhere else on earth, your support means the world to us.
You'll get the best deal available, and the income helps us stay independent and to keep bringing you the best of Italy.