Luxury Hotels in Venice, Piedmont & Marche
Most of my site is about le Marche, Piedmont, Liguria and Sardinia and a number of the hotels I feature are in those regions.
I've included a few luxury hotels in Venice simply because they are exceptional hotels, my wife, Maria, is from the Veneto and we have personal experience of them.
Let's start with the two best luxury hotels in Venice...

Luxury Hotels in Venice Italy
Venice is a city that is world renowned for style and superb taste so it is no easy feat to be rated among the best and most luxurious hotel in Venice.
This rare distinction is something achieved by these two hotels.
Opulent yet understated luxury awaits you in what must surely be the most remarkable city on earth.
If you can spend even a single night; this is the perfect way to complete the Venice experience.

The Hotel Cipriani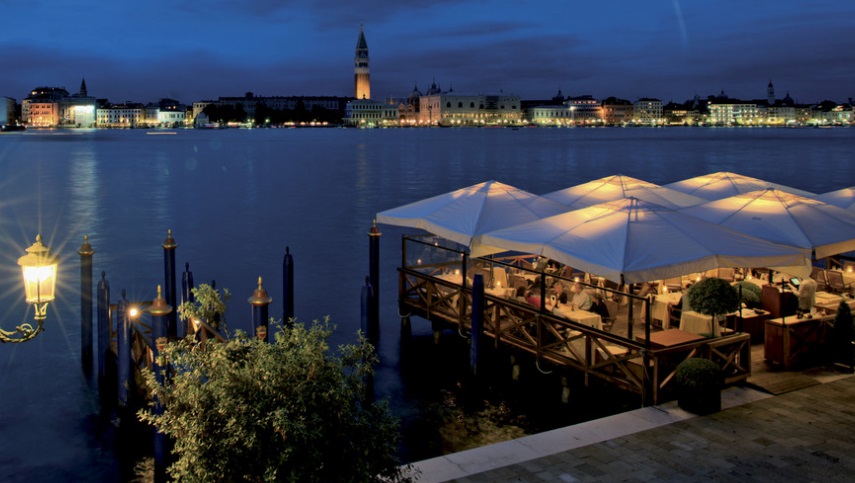 The better of the two top luxury hotels Venice can offer is the Hotel Cipriani. The image above is taken from one of the suites in the hotel.
No other hotel in Venice and indeed few on earth can match the splendor of this luxury hotel.
The hotel is set amidst beautiful gardens and vineyards which produce an excellent wine. The rooms are all magnificent but the Dogaressa Suite is particularly splendid.
The suite offers spectacular views of St. Mark's square and is decorated with original Coromandel screens and Fortuny and Rubelli fabrics. True splendor for the lucky visitor.
For more on the Hotel Cipriani click here.


The Hotel Danieli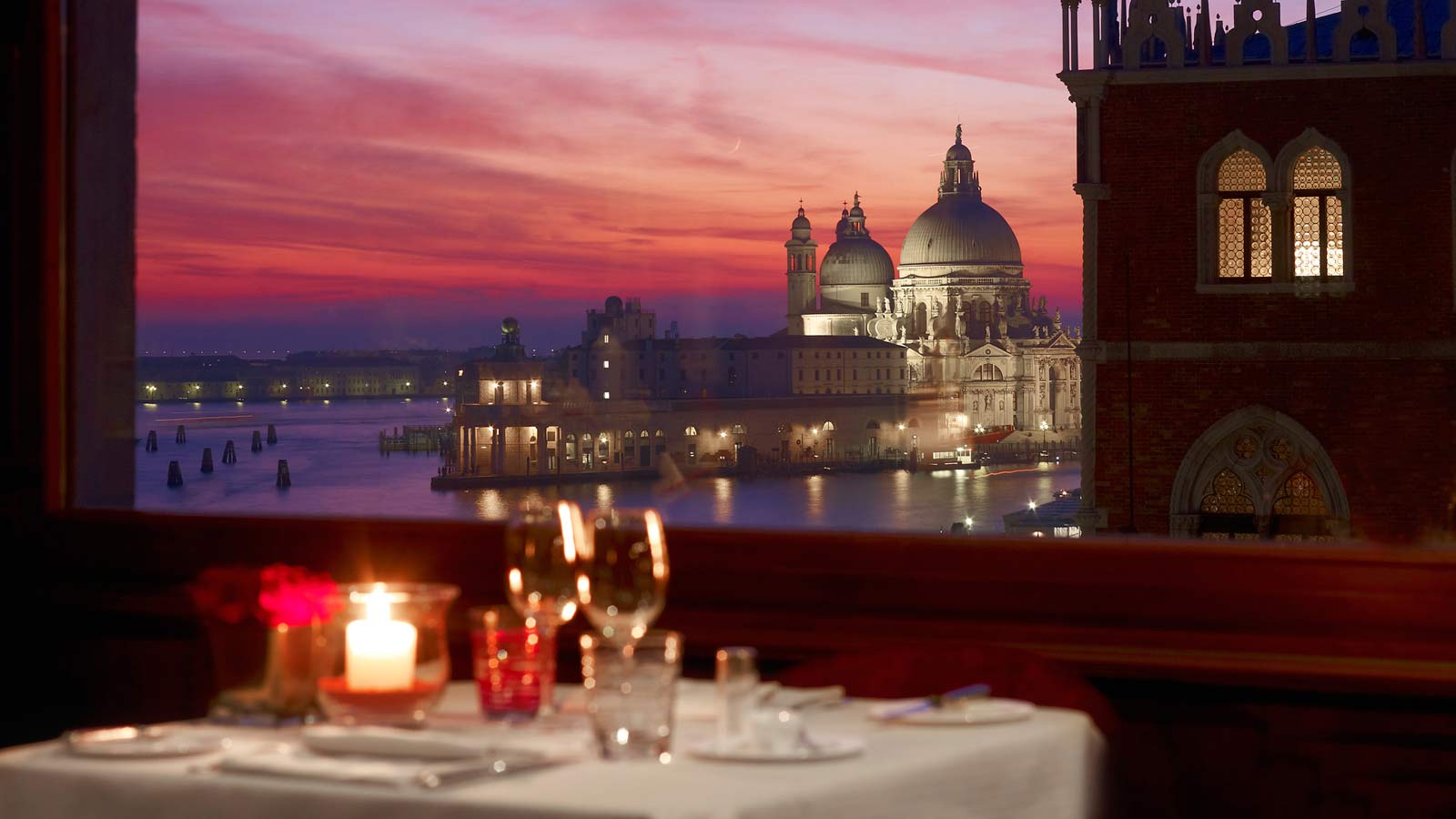 Located in a magnificently restored 14th century palace right on the doorstep of St Marks. The hotel is the perfect place to stay for those looking to visit Venice in the graceful style of yesteryear...and who isn't? Marble, chandeliers and elegant gold leaf columns are the order of the day.
You've got a choice of rooms, ranging from simple elegance through to sumptuous luxury. Originally built in the 14th century as a palace for Doge Dandolo, this Doge's palace also served to accommodate visiting nobility.
Attentive service by the hotel staff and the excellent food offered by the La Terrazza rooftop restaurant ensure that your stay here in the heart of Venice will be memorable and luxurious if a little too expensive for my pockets. Like to experience this once in a lifetime hotel? Click here to book at preferential rates.
The Hotel Danieli and the Hotel Cipriani are the finest luxury hotels that Venice can offer. My personal favourite is the Hotel Cipriani but there is very little to choose between them. Jenny, a visitor to my site, doesn't agree with me though!!
Another visitor reckons both the Danieli and Cipriani are too expensive and the Liassidi Palace is far better value - here's why.
For more luxury options in Venice and elsewhere in Italy visit my luxury villas in Italy page or, if neither of these two hotels appeal, then click below to search for the perfect hotel in Venice.


Luxury Hotels in Piedmont
Castle/Castello di Pavone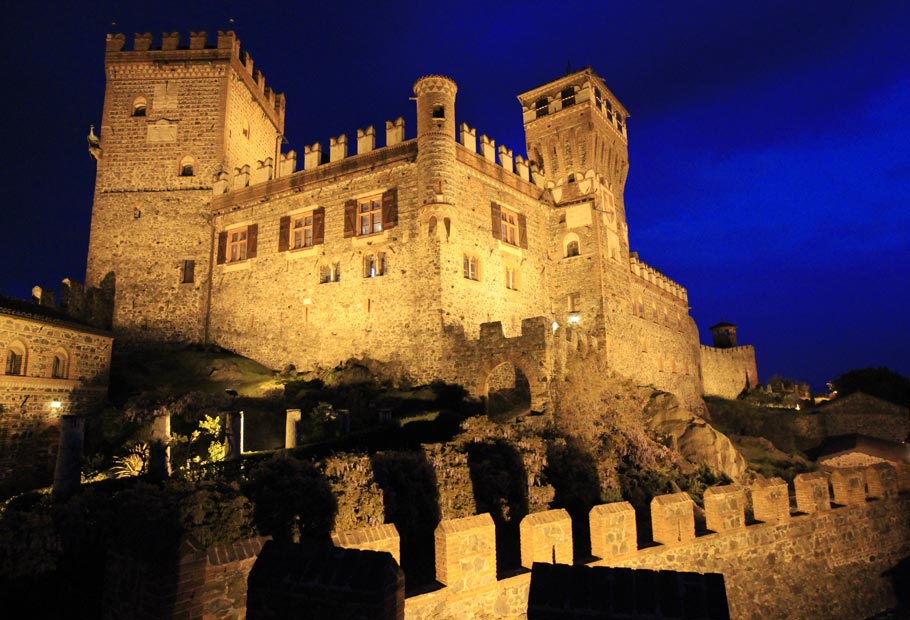 The Castle/Castello di Pavone - Near Ivrea -is most definitely my choice as the best hotel in Piemonte. This really is quite some place, a landmark hotel in an authentically restored 9th century medieval castle. The restaurant too is superb and for an unforgettable romantic getaway ask for a room in the castle's tower - really fairytale stuff - I felt like Shrek and my wife Maria an Italian Princess. Read my article on this luxury castle here.

Turin
The Grand Hotel Sitea Turin , not a 5 star hotel but a very good 4 star hotel set right in the heart of Turin.
Another good option in Turin is the Principi di Piemonte.

Hotels in Piedmont's Wine Region
The La Villa Hotel - near Asti: Trip Advisor rates this exceptional boutique hotel the third best hotel in Italy - they aren't far off the mark.

The San Maurizio - Near Alba: My wife, Maria, chooses this five star quality hotel as her favourite get-away resort in Italy. I think it is the combination of the wonderful luxury spa and wellness centre combined with the sheer feeling of peace and tranquility that does it!!
There are a few other really wonderful hotels in the wine region. The stuff that Italian dreams are made of... click here to view them.

Luxury Hotels in the Marche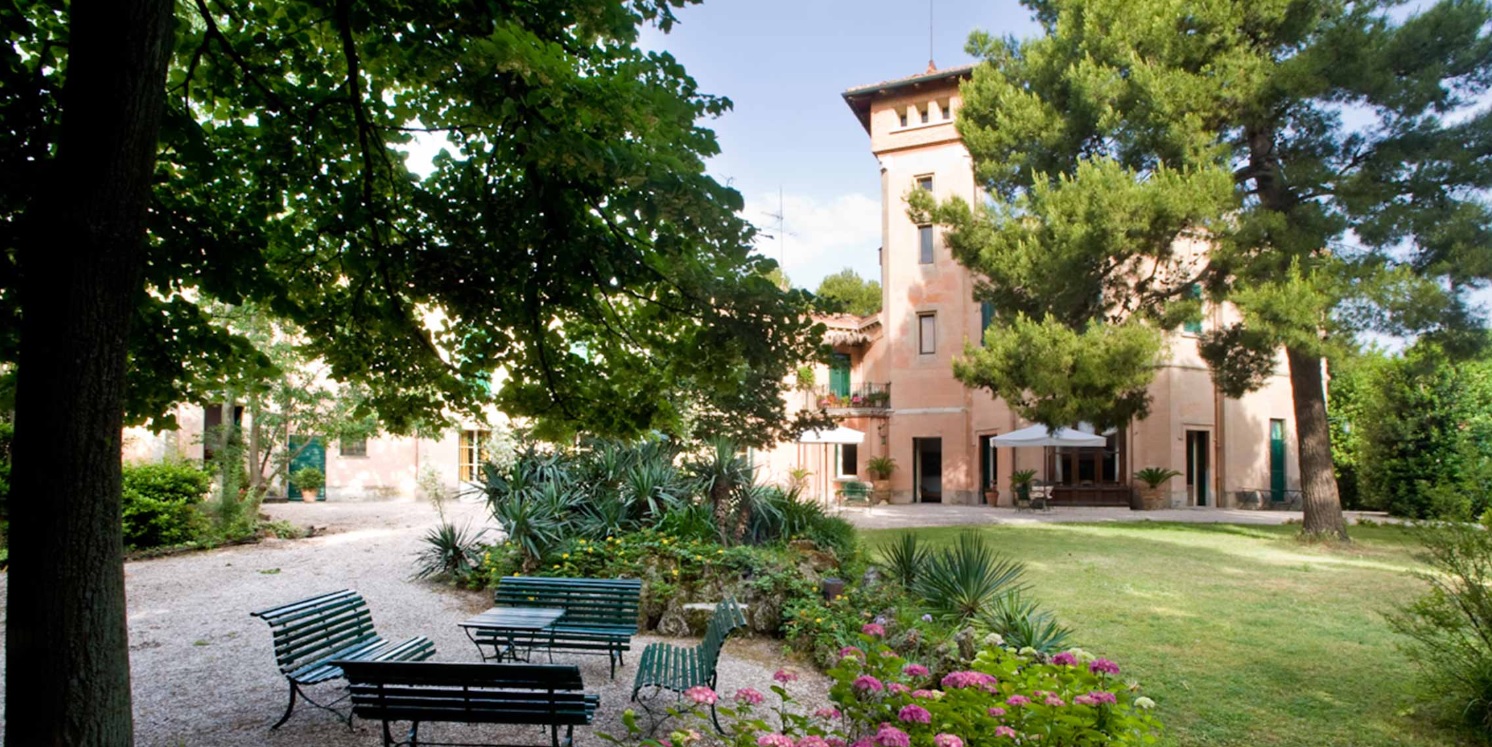 The Relais Villa Giulia was once the country retreat of Napoleon's stepson and the summer home for generations of nobility. It is now a superb Relais hotel in a marvelous setting. You've got the rolling hills of the Marche countryside, dotted with picturesque villages, right on your doorstep.  Discover more here.
Discover some amazing hotels on the Amalfi Coast.
Read about Guido's Hotel Secrets



For more on Venice Italy and the Veneto visit our other site on this region

Please be so kind to support our family through difficult times when you next travel.
All you need do is book via the search box below, or any of the hotel links elsewhere on the website. It can be for travel to Italy... or anywhere else on earth.
You'll get the best deal available and the income we receive helps us to:
Stay independent and to keep bringing you the best of Italy.
Never have to accept money from hotels directly - meaning that we can share only those we genuinely love.
Mar 15, 21 08:26 AM

Mar 08, 21 09:34 AM

Mar 04, 21 07:05 AM

The Sacra di San Michele looms menacingly over the entrance to the Val di Susa in Piedmont. Legend has it that it was built by angels.

Mar 03, 21 08:40 AM

Everyone knows the Cinque Terre and the Amalfi Coast but there is somewhere just as lovely with hardly any tourists? It's Tellaro!

Mar 02, 21 11:40 AM

What are the tax rates in Italy? Are there tax incentives for moving to Italy? What about inheritance tax? All your questions about tax in Italy answered.

Mar 01, 21 03:45 AM

There are hill towns in Tuscany where life goes on as it always has, where few tourists venture. Yet this Tuscany enchants as much as the other and maybe more?