Tours of Piedmont

Piedmont is a land of magnificent scenery, superb food and some of the best wines in Italy. It is also little known and not always easy to explore on your own, many of the most wonderful places in Piedmont are not in any guide book.
The solution...
...take a tour of Piedmont organized by people with insider knowledge. To this end I have put together a selection of remarkable Piedmont tours, tours that will allow you to experience all that is magical about Piedmont and to visit places that are undiscovered - even by many people in Piedmont.
Absolutely exceptional and truly delightful, I have no hesitation in highly recommending these tours.
Golf, Food, Wine...and Piedmont

First of all is a tour that combines four of life's greatest pleasures...golf, food, wine and Piedmont's scenery.
The tour covers the wine region of Piedmont: the Langhe, home to majestic Barolo and Barbaresco; the elegant city of Turin and Lake Maggiore. Playing on a course surrounded by the hills of Barolo and where the 19th hole is the cellar is truly an unforgettable experience. Tours run from early spring to early fall. Contact me here.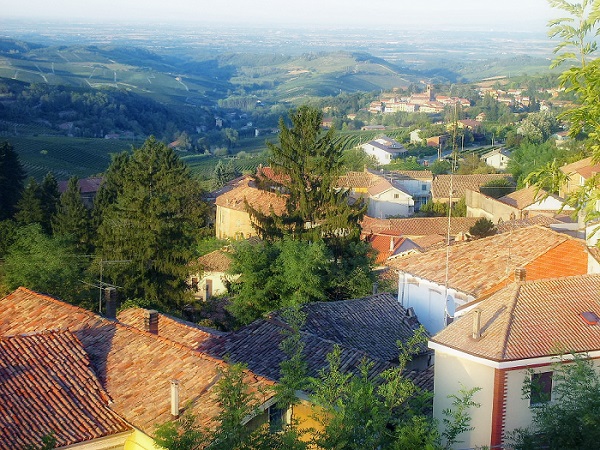 Land of Barolo
A wine-intensive tour wholly in the Langhe for devoted wine enthusiasts, featuring the greatest names in Barolo and Barbaresco. Get to know Piedmont wine like a pro!
The tour includes two winery tours and tastings per day, plus gourmet wine dinners and more informal tastings. Enjoy a lunch at a local cheese & salumi maker and traditional Piedmont cuisine at local restaurants. Contact me for details.
Piedmont Food Tour
The Slow Food movement, born in Piedmont, celebrates local food traditions around the world. Every two years it holds an enormous food fair, the Salone del Gusto, in Turin. This tour devotes two days to the Salone del Gusto and the city of Turin, then four days discovering Barolo and the wines of the Langhe.
For Details on the Slow Food Tour please contact me at the bottom of this page.
A Walking Tour of Piedmont and Liguria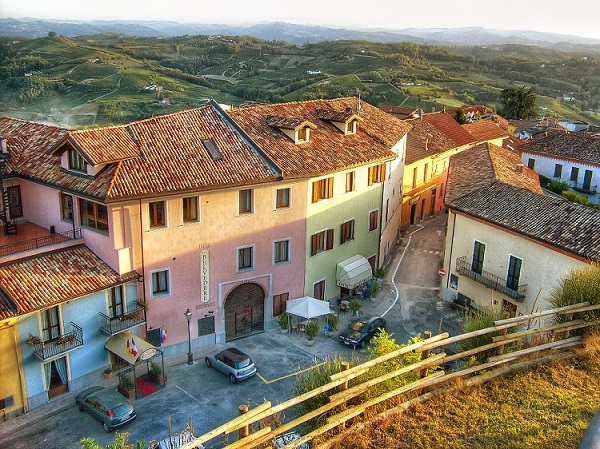 For the active traveler, this wine & walking tour offers the best of both worlds: hiking and wine tastings in two distinct regions. First off there's Piedmont, with its famous rolling and vine laden hills. Then the Cinque Terre with its tiny fishing villages, many clinging to towering cliffs above the tanzanite sea. Hikes are 3-4 hours per day and are of intermediate level.
For tour details of this and other tours of Piedmont please contact me at the bottom of the page.
Cycle Tour of Piedmont
Looking for something in particular? Try our site search engine.
Rather explore Piedmont on your own? You really should base yourself at one of these outstanding hotels.

If you enjoy my site I'd love your support.

All you need do is book via the search box below, or any of the hotel links elsewhere on the website. It can be for travel to Italy... or anywhere else on earth.
You'll get the best deal available and the income we receive helps us to stay independent and to keep bringing you the best of Italy.