The Best Italian Ski Resorts

Piedmont is world famous for its skiing. The best of Italy's ski resorts are to be found here.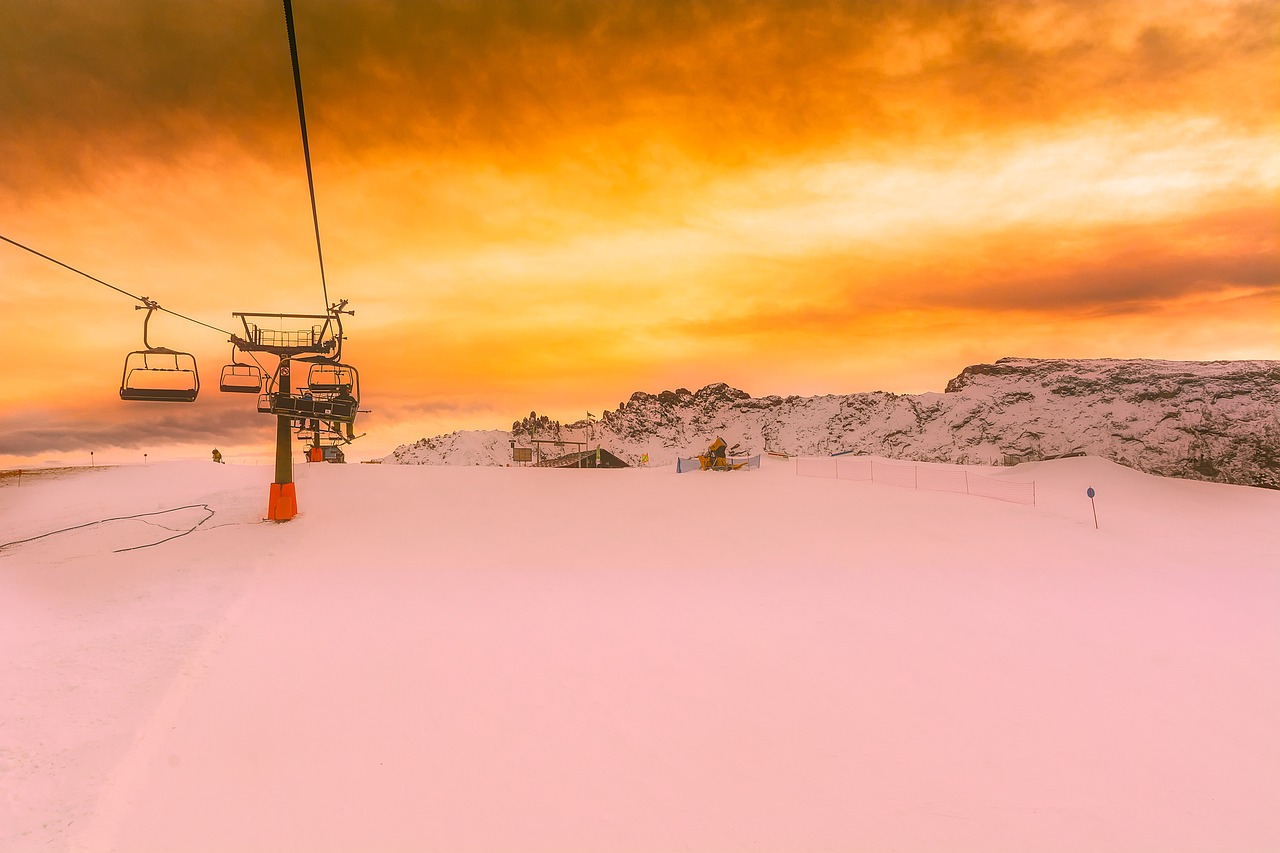 Turin was, for good reason, the host city for the 2006 Winter Olympics; the city lies within 30 kilometers of some of the best ski resorts on earth. The great thing about the Piedmont ski resorts is that they are so easy to get to, meaning that you can easily organize your own holiday, so forget about that ski package. Simply book a flight into Turin or Milan (try Kayak for the best deals) and then book yourself a hotel in a town like Bardonecchia.
Getting to Piedmont's Ski Resorts
To get from Turin to the ski resort, I would suggest you hire a car. I have always found it cheaper to rent the car before you leave than at the airport on arrival. Try these guys for good deals.
There are various routes you can take, here are a few suggestions:
Via A32 and SS23: Take the A32 highway from Turin and continue on the SS23 towards Bardonecchia. This route offers scenic views of the mountains and convenient access to the Bardonecchia ski resort.
Via SS24: Another option is to take the SS24 route from Turin, passing through Pinerolo and then continuing towards Sestriere. 
Via A55 and SS24: For those heading to the Sauze d'Oulx ski resort,  take the A55 highway from Turin, connect to the SS24 and continue to Sauze d'Oulx. 

Most Popular Resorts
Bardonecchia and Sestriere are the two most famous Italian ski towns, and in many ways best of all Italian resorts. These two towns are great gateways to discovering Piedmont and, with their exceptional ski facilities, both resorts cater to skiers of all skill levels, ensuring an unforgettable experience on the slopes. Embrace the thrill of skiing amidst the stunning backdrop of Piedmont's breathtaking landscapes, and let these vibrant towns be your starting point for a remarkable exploration of the region's rich culture, delicious cuisine, and warm hospitality.
Sauze d'Oulx, not far from Sestriere, is one of the oldest ski resorts in Piedmont and is ideal for those of beginner or intermediate level. With its gentle slopes and welcoming atmosphere, it is an ideal destination for beginners and intermediate skiers.
Claviere is a delightful resort with over 400 kilometers of slopes. It is part of the expansive Milky Way ski area, which encompasses several resorts and offers an impressive network of interconnected slopes. Claviere's picturesque setting, nestled amidst snow-capped peaks and dense pine forests, is fabulous, and its cozy, traditional Alpine village atmosphere makes it an ideal destination for families and those seeking a relaxed skiing experience.
Off the Beaten Track
There are many lesser known ski areas of Piedmont:
The Valli del Cunese home to the wonderful village of Limone is one of my favorite ski resorts. It is a delightful little Piedmont mountain town and offers breathtaking alpine scenery, diverse slopes, and a charming village ambiance.

For off-piste skiing and Italy's highest ski lift, Alagna is a good choice. You'll find Alagna on the slopes of Monte Rosa; the village is still virtually undiscovered and offers superb skiing, climbing, hiking and much more. Alagna is kind of a model resort in that it is a ski resort while at the same time being a village that maintains its very unique character. Alagna really is a funny little place with hearty foods and a very strange medieval language. No one in Italy has a clue what they are talking about but it is a joy to discover a town that has retained its traditions and unique language. Come for the skiing and stay longer for the experience.
5 Reasons to Ski in Piedmont
Extensive Ski Areas: Piedmont boasts some of the largest and most diverse ski areas in Italy, including the renowned Milky Way (Via Lattea) ski area. With over 400 kilometers of interconnected slopes, it offers endless opportunities for skiers and snowboarders to explore and enjoy a variety of terrains.
World-Class Resorts: Piedmont is home to world-class ski resorts such as Bardonecchia, Sestriere, Claviere, and Sauze d'Oulx. These resorts offer you top-notch facilities, well-groomed slopes, modern lifts, and a wide range of accommodations.
Snow Reliability: Thanks to its high altitude and favorable weather patterns, Piedmont is known for its excellent snow conditions throughout the winter season. Expect consistent snowfall and well-maintained slopes, providing optimal skiing experiences.
Scenic Beauty: Nestled in the stunning Italian Alps, Piedmont showcases breathtaking natural beauty. You will be wowed by the picturesque landscapes, with snow-capped mountains, alpine forests, and charming villages. Truly a postcard-perfect setting for your skiing adventures.
Cultural and Culinary Delights: Piedmont offers a rich cultural experience, with a blend of Italian and Alpine traditions. Immerse yourself in the region's vibrant culture, indulge in delectable local cuisine, and savor the finest wines produced in the renowned Langhe and Roero wine regions.
With its expansive ski areas, world-class resorts, reliable snow conditions, scenic beauty, and vibrant culture, Piedmont stands as the ultimate ski choice in Italy, captivating skiers from around the world with its irresistible charm and exhilarating slopes.
---
For some excellent ski resorts in the Dolomites click here

---
If you enjoy my site I'd love your support.

All you need do is book your accommodation via this link, or any of the other hotel links on the website. Whether it's for travel to Italy... or anywhere else on earth, your support means the world to us.
You'll get the best deal available, and the income helps us stay independent and to keep bringing you the best of Italy.