Italian Lake Holidays

Italian lake holidays are perfect for a truly magical getaway. No other destination in Europe combines breathtaking scenery, picturesque villages, and a romantic atmosphere quite like the Italian lakes.
Of all the lakes, Lake Orta and Maggiore are the two best. Visit, and I'm sure you'll agree. And for romance, Lake Orta is number one!
Don't get me wrong, though; I still love the other lakes as well, although Como has become a little too touristy, particularly during the summer. Lake Como is still lovely in late autumn and early spring.
Lake Garda, Italy's largest lake, is gorgeous but very crowded in July and August. Despite that, Lake Garda is the right choice if you are traveling with young children. Why, you ask? ... for a variety of reasons. My wife Maria explains it better - click here to view her article.
To assist in making your visit to Piedmont's lakes unforgettable, I have handpicked a selection of hotels and pretty apartments on the shores of these lakes.
They'll ensure that your time here is absolutely perfect.
Apartments
Lake Orta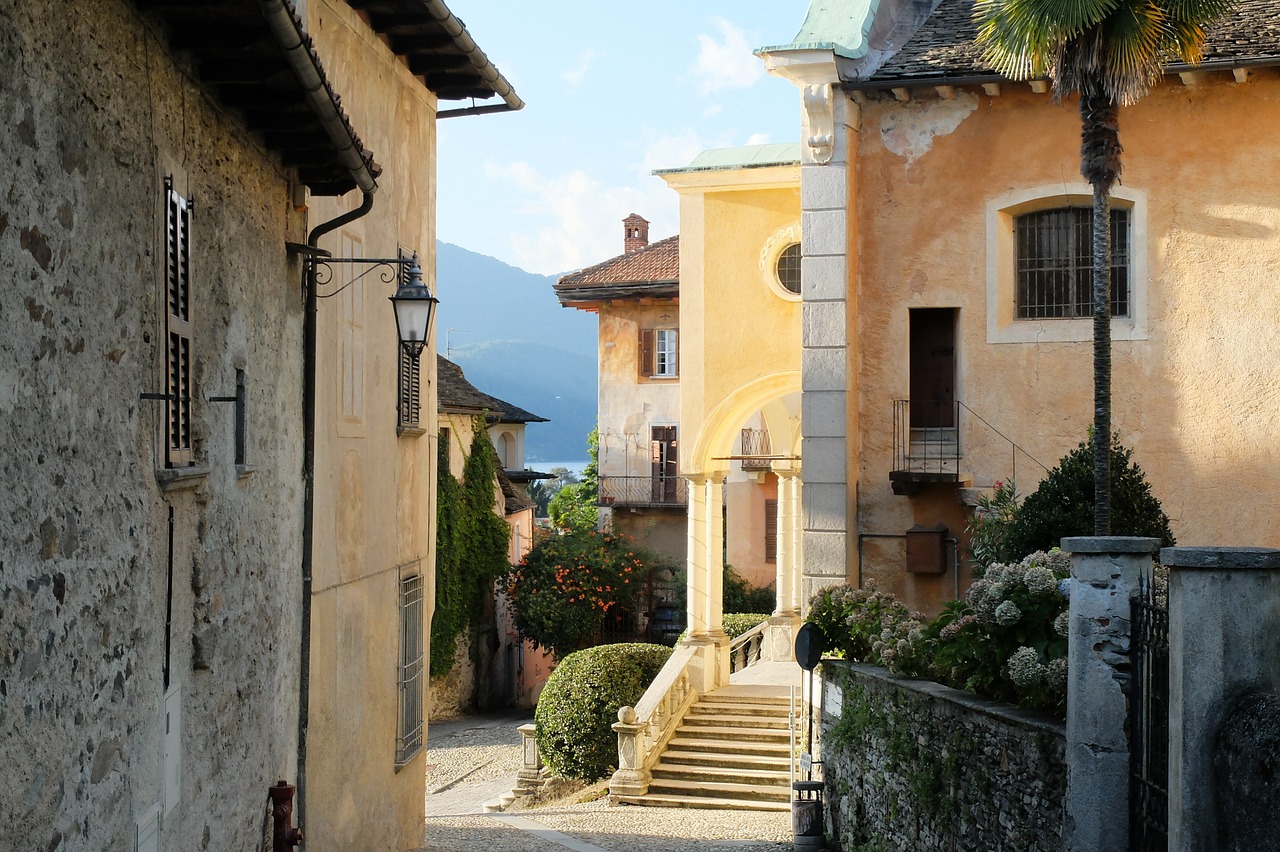 in a medieval village, on the shores of the loveliest of Italian lakes, Lake Orta. The breathtaking scenery that is the essence of Lake Orta surrounds this apartment. A variety of apartments of various sizes are available. The one-bedroom apartment is perfect for a couple, while the two-bedroom apartment is ideal for a family. For more details and traveller reviews click here.

Lake Maggiore

My personal favorite is Un Sogno sul Lago Home Relax. Sogno means "dream" in Italian, and Fabio and Cristina have gone out of their way to make your dreams of what an Italian lake vacation should look like come true. In fact, they go well beyond your wildest dreams. This is indeed paradise.

The views are breathtaking, and everything about Un Sogno sul Lago Home Relax is perfect—things like cleanliness, comfort, and service are impeccable. Nothing is overlooked, and it is in getting the small details right that Fabio and Cristina excel.
What about the location? Well, you are only a short distance from the ferry embarcation for Isola Borromee and elsewhere on the lake, and there is an excellent restaurant nearby—well, a few excellent restaurants, but one in particular stands out. I'll let Cristina tell you about that once you arrive, as it's nice to leave you with some lovely surprises awaiting you. Stresa town center is a ten-minute walk away, and you have everything you may need in terms of shopping there. This is truly the perfect choice for a relaxing, action-packed, or culture-oriented holiday on Lake Maggiore. You can discover more here.
 Hotel Picks

Lake Orta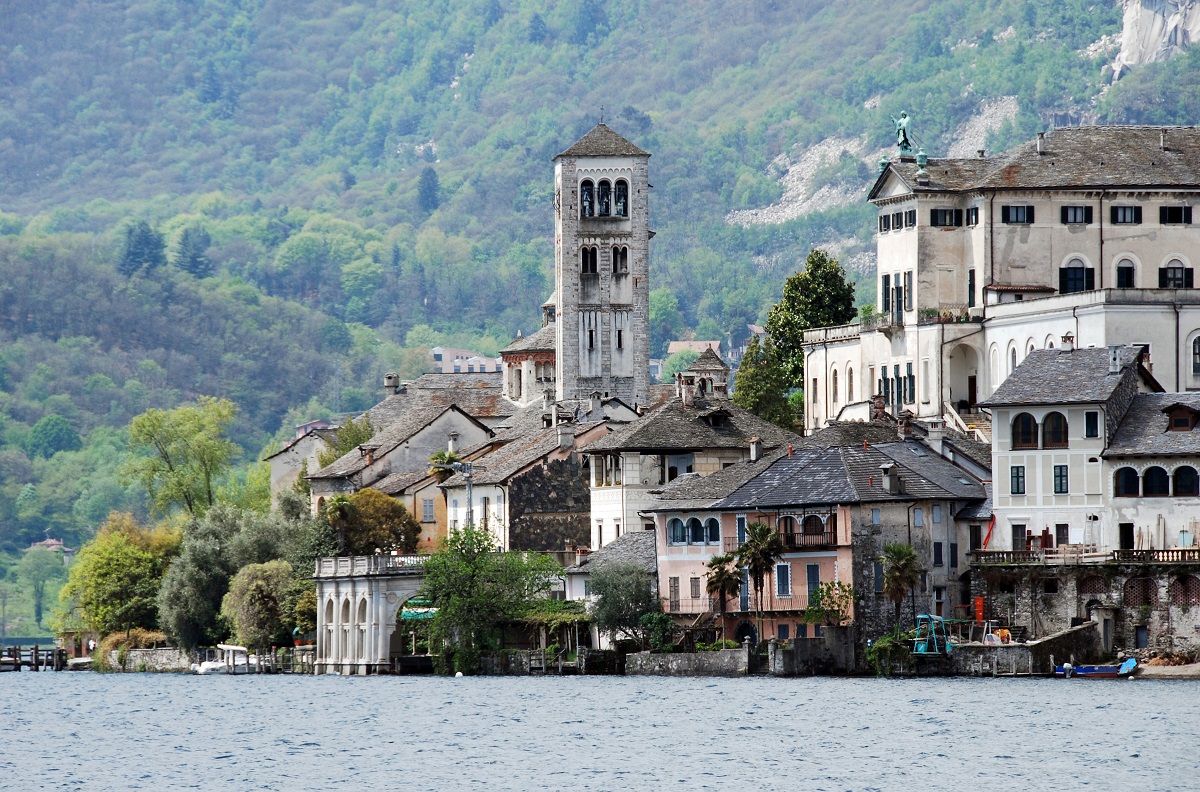 Perfect for a romantic getaway (Maria and I have often escaped for a weekend here) and it is a popular place for weddings too. The San Rocca is situated in a seventeenth century convent and boasts breathtaking views across Lake Orta. They even have a private boat to take guests out to the the island of San Giulio.

The restaurant in the hotel serves excellent Italian and local cuisine. Here's more about the Hotel San Rocca.
Lake Maggiore

A lovely hotel. The views are picture postcard perfect and the staff are ever so friendly. Cannobio itself is a characteristic little village, situated on the western shores of the lake near Switzerland.
The setting of the hotel is ideal being right on the lakes promenade. The hotel has parking available. Get all the hotel info and booking details here.
Have You Stayed Somewhere Wonderful?
I have stayed in a number of unforgettable places which I share on the site. I am sure you too have stayed somewhere extra special - why not share it!
What Other Visitors Have Said
Click below to see contributions from other visitors to this page...


Bellagio - Lake Como Not rated yet
One of the loveliest Lake Como villages has to be Bellagio. What a delightful pleasure is to be felt here. The heartfelt joy that accompanies one as …
If you enjoy my site I'd love your support.

All you need do is book your accommodation via this link, or any of the other hotel links on the website. Whether it's for travel to Italy... or anywhere else on earth, your support means the world to us.
You'll get the best deal available, and the income helps us stay independent and to keep bringing you the best of Italy.